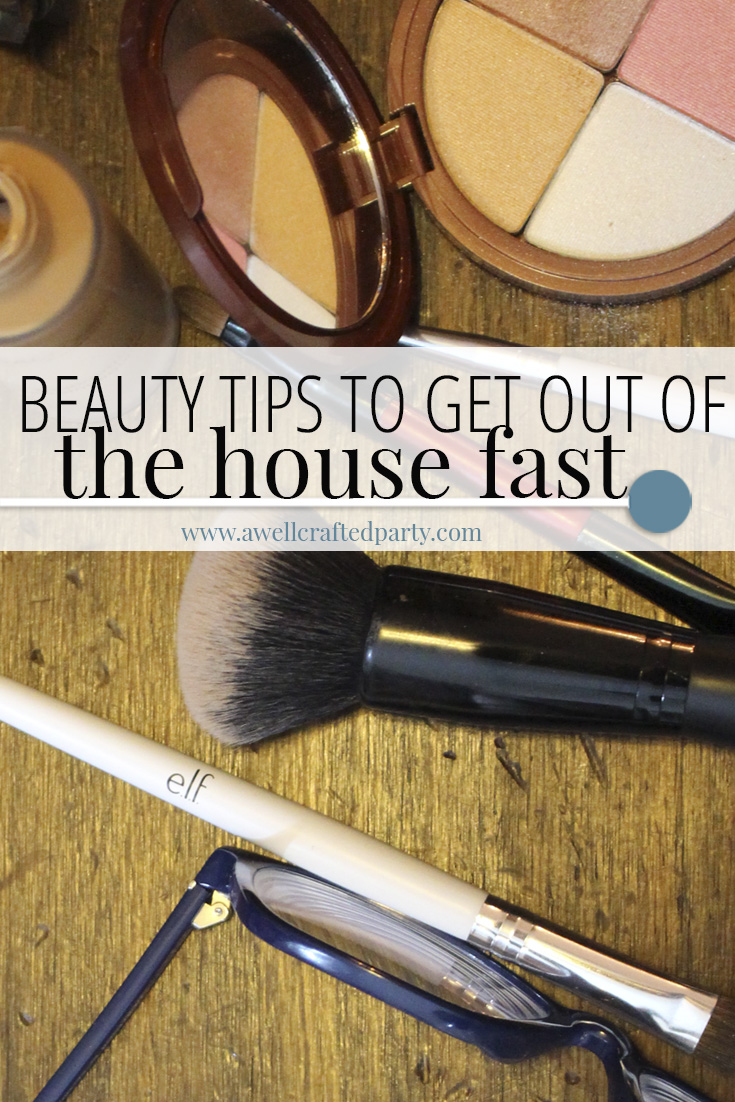 I received complimentary products with purpose of trying out and sharing my experience with my readers. The products I share about today have made it into my daily beauty routines. Thank you for reading and helping to support the companies that help make this blog run. I've included affiliate links in this post, all affiliate links are marked with an *. For more information on my sponsored posts and affiliate partners please read my policies page. 
I value sleep a lot. It is a commodity that my eight month old doesn't seem to value quite as much as I do. When I had a 1.5 hour commute to work and was pregnant with the little guy, I came up with a few ways to get out the door and to work looking presentable in the least amount of time possible. I moved recently and have a lot less of a commute, but still have hung on to some of the habits I created then. Hopefully some of these daily habits of mine help another sleep-deprived lady out there!
Four beauty tips for getting out the door FAST
First I should mention that these five steps are what work for me. I don't assume everyone has the same routine or beauty needs that I do. I often go out of the house with little to no makeup. I also have no problem leaving my house with my hair wet if pressed for time. Some days I do longer beauty routines, and other days I stick to a routine that takes fifteen minutes or less.
1. Multi-task showering
Showering is MY time. I shower daily and sometimes twice a day. While I do value the cleanliness factor, I really value my time in the shower as my time to myself where all other noises are tuned out. I take three to eight minute showers most mornings and in that time I wash my hair/body, oil-pull my teeth, shave my legs and clean the shower. Leaving my coconut oil* and a spoon in my bathroom helps make me remember to oil pull a couple days out of the week. (It all may be in my mind, but I find oil-pulling relaxing. On days I do oil-pull I feel like my teeth look whiter and my mouth feels cleaner. I also feel that when I am starting to get inflamed gums this habit helps with decreasing pain and inflammation. Note: I'm not a dentist.) I also leave a non-toxic shower cleaner* and handled sponge in the shower so that I can easily clean the shower as I am in it.
2. Quick hair solutions and routine
When I had short hair I would easily wash it every morning and either let it air dry or use a hair dryer for five minutes or less. Nowadays I have longer hair and air drying/ hair drying takes a lot longer than it used to and doesn't always garner the results I want without some serious coaxing. I currently wash my hair every other day. When I wake up early enough I wash and use my hair dryer to give it the shape and style I really like. Most hair washing days end up with my hair in a bun. I swear by the Goody Spin Pins*  for those days when I need to just throw my hair up in a hurry.
Typically the day after I wear my hair in a bun I use the wave of my hair (from being wound into a bun for a day) to my advantage. I spray some dry shampoo* through my hair, scrunch up the wave a bit with some sea salt spray* and hit the road!
When wanting a polished look with little time I'll blast my wet hair with my Pro Tools Ionic Hair Dryer* using the diffuser attachment to make sure I keep the volume in my hair. I follow up with a heat protector (currently using the Infusium 23 Repair and Renew Spray*)  and then a quick run over my bangs and face-framing layers with my Pro Tools Ceramic Straightener*.
3. Simple and quick make-up solutions
I've talked about my new favorite make-up brand in a previous post, but I am still using and enjoying products from Mineral Fusion, so I'll be sharing about it some more. Most days I don't have time to do a full face of make-up with eyebrows, eyeliner, bronzers and the like. Because skin protection is important, I moisturize with the Mineral Fusion Facial Moisturizer with SPF 40* (note: I'm pictured with SPF 15, but I liked it so much I ended up buying the SPF 40.
My on-the-go makeup bag is filled with what I believe are the essentials for my work face. I have the Mineral Fusion loose powder, blush, brown eyeliner and mascara in the bag. I've combined it with one of my favorite, inexpensive three color nude eyeshadow sets* and whichever lip color suits my fancy. My whole makeup routine takes approximately 2 minutes.
4. Curated Work Wardrobe
I like clothes. I like them a lot. I don't however like how anything in my closet looks on me at 6:30 in the morning. After having my second child I had to go out and purchase new work clothing to fit my new size and shape. When doing so I decided to purchase pieces that could easily go together and that felt good on me. I have probably a rotation of 10 work outfits that I mix and match. Sure, most mornings I look at my closet and feel bored, but for the most part, I'm feeling confident and comfortable at work with little effort.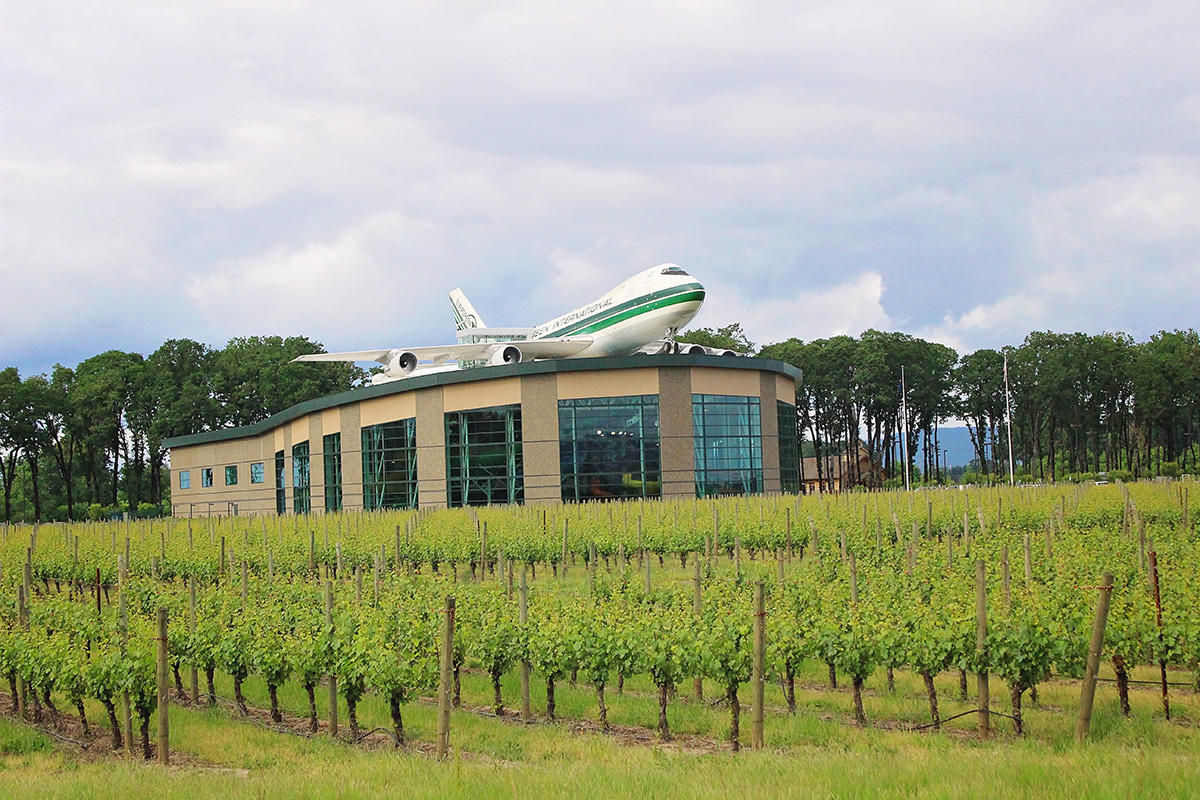 When looking for fun, kid-friendly activities to do in Oregon, Evergreen Aviation Museum and Wings and Waves Waterpark offered complimentary tickets to explore their attractions. All thoughts and opinions are my own. Today I'm sharing all about the Waterpark, but check back next week for my experience at the Evergreen Aviation Museum! To learn more about sponsored content on this blog please ready my policies page. Thank you for supporting the companies that help make this blog happen!
This picture is basically how we all felt about getting to visit the Wings and Waves Waterpark on a rainy Portland day. We had driven past the waterpark and museum a million times as we drove through McMinnville on the way to the coast. The big airplane sitting on top of the waterpark has always been a huge attraction on those drives for my son. We had always said, "we should go…" but never made the time to go. I'm glad that we planned an entire day for the museum and water park visit and sort of wished we had planned to visit in two days rather than squishing it all into one. There was a LOT to do and see. I had two VERY tired little boys by the end of the day.
What to expect when you go to the Wings and Waves Waterpark:
The Evergreen Aviation Museum and Wings and Waves Waterpark website has a LOT going on as there are so many different attractions going on at one time. Using the FAQ page I tried to be as prepared as possible for what the day may bring and what might be needed. You have to be prepared with kids. There just isn't an option! Read on for the answers to the questions I had before visiting the first time.
How busy was the park?
I was pleasantly surprised about the amount of people the park could comfortably accommodate. We went on what the team member I talked to called a normal Saturday. It was busy, but not so crowded that I felt uncomfortable or had a long wait anywhere we went.
Where do we put our stuff?
There are a LOT of tables and chairs throughout the park for putting down beach bags and the like. I had brought my DSLR with me and my purse (gotta pay for stuff somehow!) and didn't feel comfortable just setting those on a table while I ran off into the waves, so I purchased two Medium-sized lockers to put my stuff. The large lockers sell out pretty quickly, but at $7/medium locker I felt like I could afford to put away my more valuable items for the many hours we were splashing around. The 'keys' to the lockers were actually just wristbands that we wore so I didn't have to keep up with anything extra. That was nice.
My kiddo isn't a strong swimmer… will it be safe?
Okay, so this was my biggest concern about the waterpark aspect of it all. My oldest son LOVES the water, but isn't a strong swimmer at all yet. My youngest is 7 months and takes a lot of attention. While I knew we were going where each adult would be able to wrangle a child, I was worried that we wouldn't enjoy the day as we'd be stressed about older kids in pools, etc. I had nothing to worry about. First, there are life jackets and many trained life guards. The lifeguards are young, but you can see their training in place the entire time you are there as they are actively watching and making signs to the other lifeguards in the area. Second, there are attractions for many levels of swimmers and non-swimmers including a splash pad area for the young ones.
Where to eat?
Swimming all day makes my clan hungry. There is a cafe at the waterpark that serves the basic fare of hamburgers, hot dogs, fries, salads, and such. The prices are not inexpensive, but they are not unreasonable either. They really felt like they were accurate with a sit down casual dining restaurant. However, if you have a big crew to feed and you don't want to pay for meals at the cafe, you can bring a picnic lunch to have on the grounds (not in the waterpark) of the museum and park. There are picnic tables near the parking area.
What to wear?
Bathing suits are the main attire at the Wings and Waves Waterpark. It is good to note though that suits with metal snaps are not allowed on the water slides.
Have you been to the Wings and Waves Waterpark? If so, what was your experience?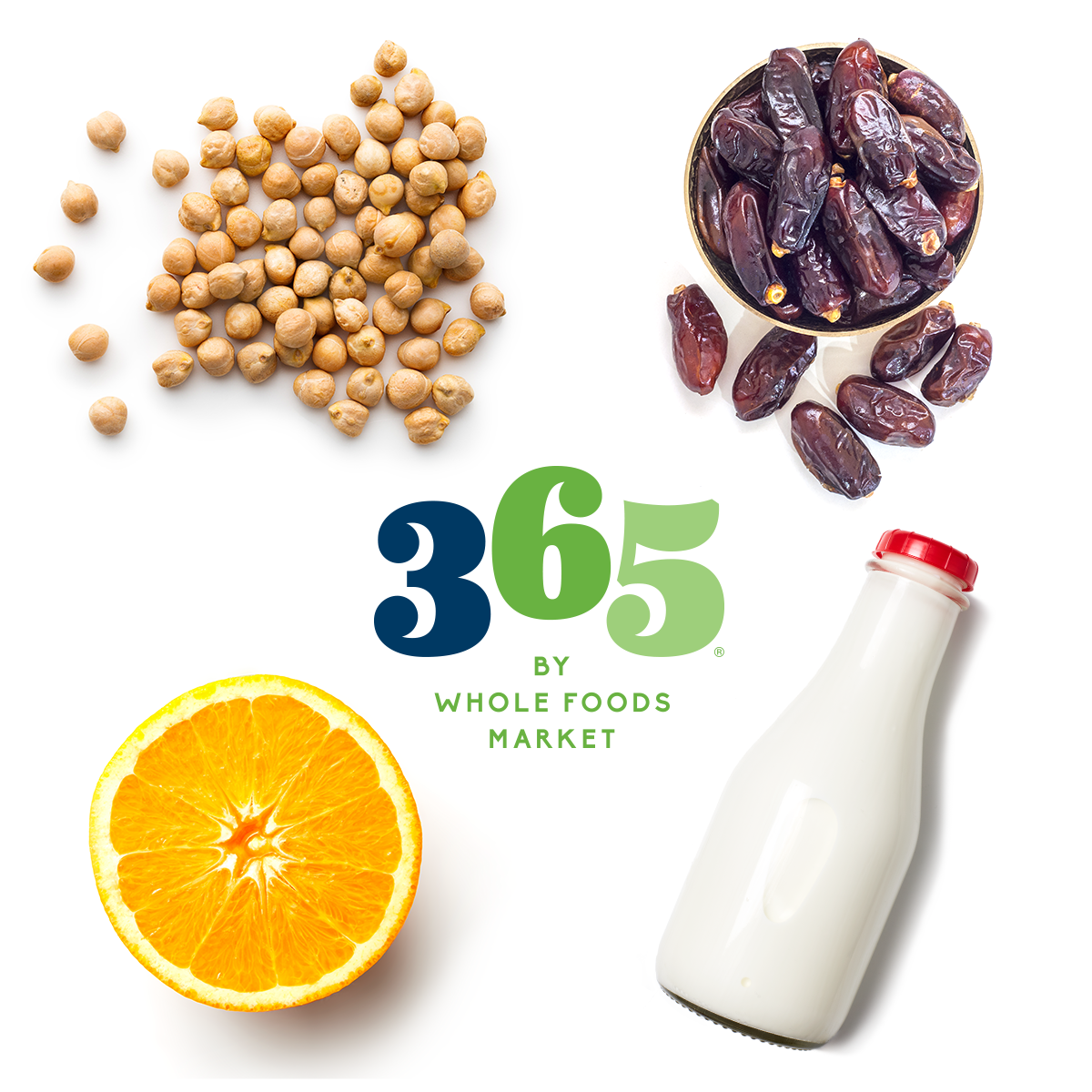 This post and giveaway opportunity is sponsored by 365 by Whole Foods Market. I'm excited to have the opportunity to invite local readers out to the Party in the Parking Lot at the brand new location of 365 by WFM as well share a store preview on Snapchat, June 12, 2016! Images are provided by WFM, all opinions are my own. For more information on my policies for sponsored content please visit my policies page. 
365 by Whole Foods Market is coming to Lake Oswego, Oregon
When I heard about the 365 by WFM opening in LA I was jealous to say the least. I loved the idea behind the concept stores featuring the Whole Foods Market brand 365 and the friends of 365. I am a big Whole Foods Market fan in general as I believe in their commitment to quality foods, efforts to support the local communities that they reside in and the farmers/suppliers that they work with to fill their stores.
365 by Whole Foods Market was created as an affordable smaller scale concept that brings together local independent suppliers with the WFM brand. The friends of 365 are all individual shops that agree to align values and standards with 365 by WFM while staying independent within the store space.
The featured friend of the Lake Oswego store is Next Level Burger, a 100% plant based burger joint with a menu to drool over!
You're Invited to the Party in the Parking Lot!
To kick off this store opening 365 by WFM is hosting a
party in their parking lot
. (Check out the sweet swag bags I'm giving away further down in this post!) The event is family friendly and free to attend.
This party has it all, including: 
Live music from Builders and Butchers and DJ Gregarious
Food Trucks, including Koi Fusion, Bunk Sandwiches and Fifty Licks
Free samples from our favorite suppliers and vendors
Face painting, bubbles, corn hole, giant games, and prizes
Photo booth
Dog bandana giveaway
Lots of bike parking
WHEN: 
Sunday, July 10, 2016 from 12:00 PM to 3:00 PM (PDT)
 WHERE: 365 by Whole Foods Market – 11 South State Street, Lake Oswego, OR 97034
The store officially opens its doors at
9am
on
Thursday July 14th
. Be sure to come back for opening day! I'll be snapping a preview over on Snapchat if you want to follow along on the 12th of July!
365 by WFM Swag Bag & $25 Gift Card Giveaway:
Just to make this party even sweeter, the lovely people at WFM are giving away four swag bags filled with 365 by WFM branded goodies and a $25 gift card. Important: Winners MUST be able to pick up their swag bags at the party on July 10 at the 365 by WFM store between the hours of noon and 3PM.  Please see the giveaway rules below for more information. Hurry! Giveaway ends at 12:00 AM PST Friday! 
Giveaway Rules: This FLASH giveaway is sponsored by 365 by WFM and A Well Crafted Party. Sweepstakes begins on Wednesday, July 6 and ends 12:00 AM on Friday, July 8. Entrants must be at least 18 years of age and must be able to pick up their swag bag at the July 10 Party in the Parking lot between noon and 3PM. Entrants will have until 8 PM Friday evening to respond to their winners email or another entrant will be chosen. Bag is transferrable to a local friend who can attend the event and pick up IF I receive the name and contact information of friend by 8PM Friday, July 8. A Well Crafted Party and 365 by WFM is not responsible for any lost, damaged, delayed, or unused prizes. This giveaway is not associated with Facebook or Twitter. Prize is void if not picked up at the Party in the Parking Lot event.
Want to double your chances to win!? Check out my friend's giveaway over on Urban Bliss Life!