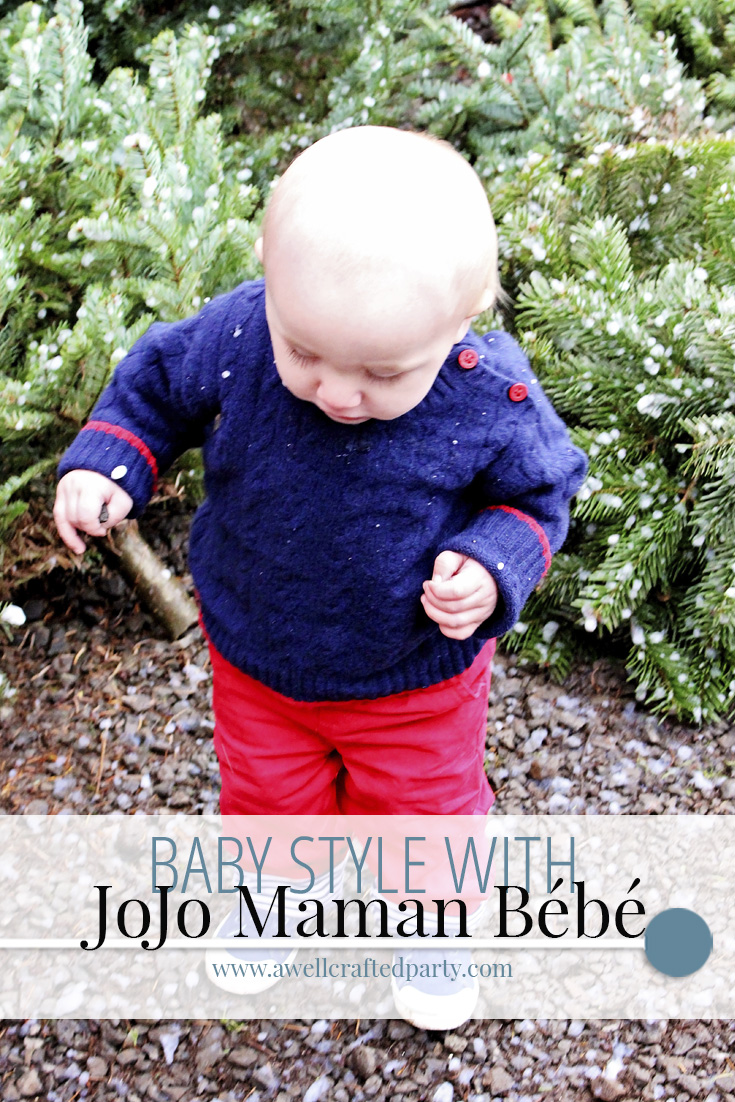 I can't even… isn't he just the cutest!?! Not sure if this is just my momma sensibility coming out or if he is just the cutest little bug, but I sure love this kid. I love dressing him up in chunky sweaters more than anything because he looks like the sweetest little old man EVER. He looks especially cute in this navy, red, and white combo that are compliments of JoJo Maman Bébé's AW16 Collection.
This post is sponsored, all opinions are my own. To learn more about my posting policies regarding sponsored posts please visit my policies page. As always, thank you for reading more about the companies that help support this blog. 
Just being honest here. He totally has Bernie Sanders hair, am I right? While he looks pretty bald he actually has a really fine layer of super blonde hair growing strong. The back is growing much faster than the top though so he may have a mullet the next time we do a baby style post.
Warm and Coordinated Winter Style for Baby
Little man is just over 1 year now. He started walking at 9 months and while still a little wobbly is really quite good at getting around. He loved walking amongst the trees as we were searching for the perfect one. He is dressed in size 2T right now, can you believe it? While he is around the 85% on his weight he is fairly average in height so we are often rolling up the sleeves and pants of his outfits nowadays. Good thing these adorable red jersey lined twill pants have a cute inner lining that show when folded! He stayed nice and cozy with his twill pants and cable knit sweater.
Save when you buy more!
Much of JoJo Maman Bébé's AW16 collection is available to buy using a multibuy offer. The offers can be used when purchasing a different color or size of an item of the same style.
A range of offers are available for customers including:
"Save $20 when you buy any 2" on all children's coats
"Save $10 when you buy any 2" on selected children's wear, footies, sleeping bags, and comforters
"Save $20 when you buy any 2" on selected maternity wear
"Save $5 when you buy 2" on selected bibs
"3 for 2" on selected tights
These offers are perfect for purchasing those handy wardrobe essentials with a wide variety of styles available in many exciting prints and colors. In addition to the cute clothing and sweet multi-buy offers I am in love with the adorable stockings and holiday gear!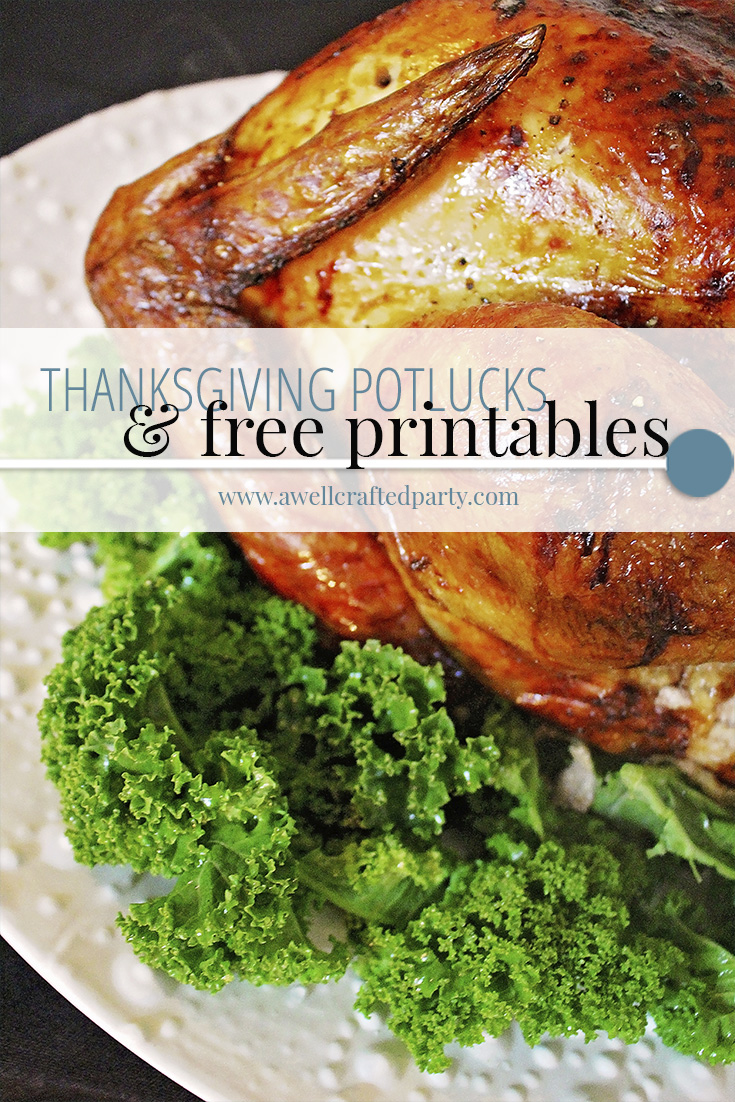 I had the pleasure of participating in a pre-Thanksgiving potluck of sorts and share tips for the Ultimate Oregon Thanksgiving on The Simple Kitchen with Missy Maki this past weekend. Check out the two hour show for tips and LOTS of laughs. (I'm sharing tips in hour 1!) It would be a fun listen while you're prepping your bird this Thanksgiving.
We had a star line up for the Ultimate Oregon Thanksgiving show including Ryan from Aria Gin, Bee from The Spicy Bee, Marlynn from Urban Bliss Life, Melissa from MelissaKaylene.com, Lindsay from Rosemarried, myself, and Missy Maki from The Simple Kitchen and Missy Maki Cooks. We all brought in foods and beverages to sample while speaking about Thanksgiving for two hours! A wonderful time was had by all.
The whole show was full of fantastic tips and really interesting double entendres! We discovered that you really can't speak about the Thanksgiving meal without some funny double meanings.
Thanksgiving Tips from our Simple Kitchen Show:
There are a TON of tips on the Thanksgiving show, but the ones below are some of my favorite for having a stress-free potluck Thanksgiving:
Organization
Erin from BakeryBingo and Meredith from Martha Chartreuse called in and shared their party planning tips for hosting a holiday Friendsgiving brunch. One of the tips that really hit home was the tip to stay organized with all who are participating online through Google Docs. I also love the many different online potluck planning sites (like Perfect Potluck) for organizing your holiday meal.
Appetizers & Drinks
When people arrive and you are in the kitchen trying to get everything done and on the table hot you will want to have something to occupy your guests time. Absolutely put them to help if you have something to do, but more often or not you just need people out of the way! A batch cocktail and delicious appetizer will help keep guests busy.
Appetizer ideas:
Drink ideas: 
Main Meal:
Desserts:
Free Printable Thanksgiving Potluck Cards
While I am a fan of all food, I am also a fan of hosting a dinner party where everyone can feel comfortable eating and enjoying themselves within their own dietary restrictions. In a potluck situation it can be difficult to know what is in each dish. I don't know about you, but I do NOT want to pull out an epi pen during Thanksgiving! These free printable Thanksgiving Potluck cards are an easy way for guests to know exactly what they are eating without having to find out and question each person who brought in a dish. Simply had each person a card and pen when they arrive and ask that they label their wonderful contribution for the safety and enjoyment of all attendees!
Have a happy, happy Thanksgiving!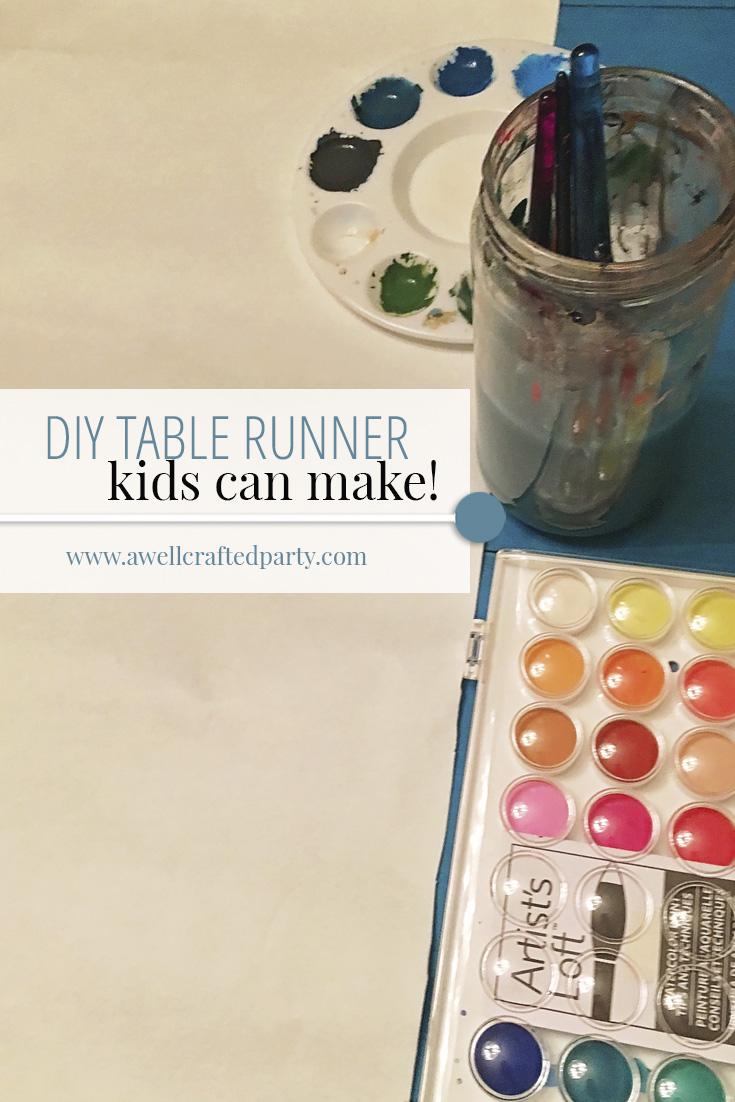 I have been looking for ways to incorporate my son into my hobbies (aka parties) so that we are spending more time together and so that I nurture his creativity. We had a ton of fun together creating the paintings for our Halloween party. When thinking about how I was going to decorate the Thanksgiving table this year I wanted to work on something together that would give him a little ownership to the meal and table. A little paper and paint and we had a plan– a DIY Table Runner! Paper table runners are a great way to set the holiday table because you don't really have to worry about spills ruining your good linens. Kids can draw on the runner when bored and waiting for the rest of the party to finish their food. It is just a win win.
DIY Table Runner with Watercolor Paints & Paper
I have a pretty good selection of every day craft supplies in my house. However, the one supply that I like to keep in stock that may not be in the average household is a large roll of butcher paper. I currently have a large roll of white paper and a large roll of black paper. I often find a use for large paper rolls whether it be a craft project or a last minute wrapping need. Below is a short list of supplies that I used when my son and I created this watercolor DIY table runner.
Supplies:
(Links below are affiliate links to products I use and would suggest!)
Directions:
This was such an easy project and it really didn't take too much time or effort. Use the steps below to create your own DIY Table Runner.
Cut paper to length of table or desired length/width (you could also make great little place mats or wrapping paper with this same method!)
Decide on a color scheme for this project. If you choose a lot of different colors then you are likely to get a pretty muddy mess. I like to choose colors that are shade variations. This project we took blue, green, white, and black paints to create different shades of blue-green. NOTE: Test out your desired color scheme on a scrap piece of paper so that you don't have to waste the larger sheet if you don't like the final look.
Paint in varying directions in large swatches. We really wanted the runner to look organic and a tad messy. This makes this project great for kids as it doesn't require a lot of precision. Vary the amount of water on your brush to mix up the water color look with a bolder dry brush effect. My son really could have done this whole thing by himself with just me guiding him on when to switch colors so that they didn't clump up all in one area.
Once you have the amount of coverage that you like let the paper dry. Water colors dry extremely fast. I think ours took about 10 minutes to dry once completed.
Fold the sides of the paper under for a seamless look.
DONE! Set your table and enjoy!
What else could you use this method of painting for in your home?