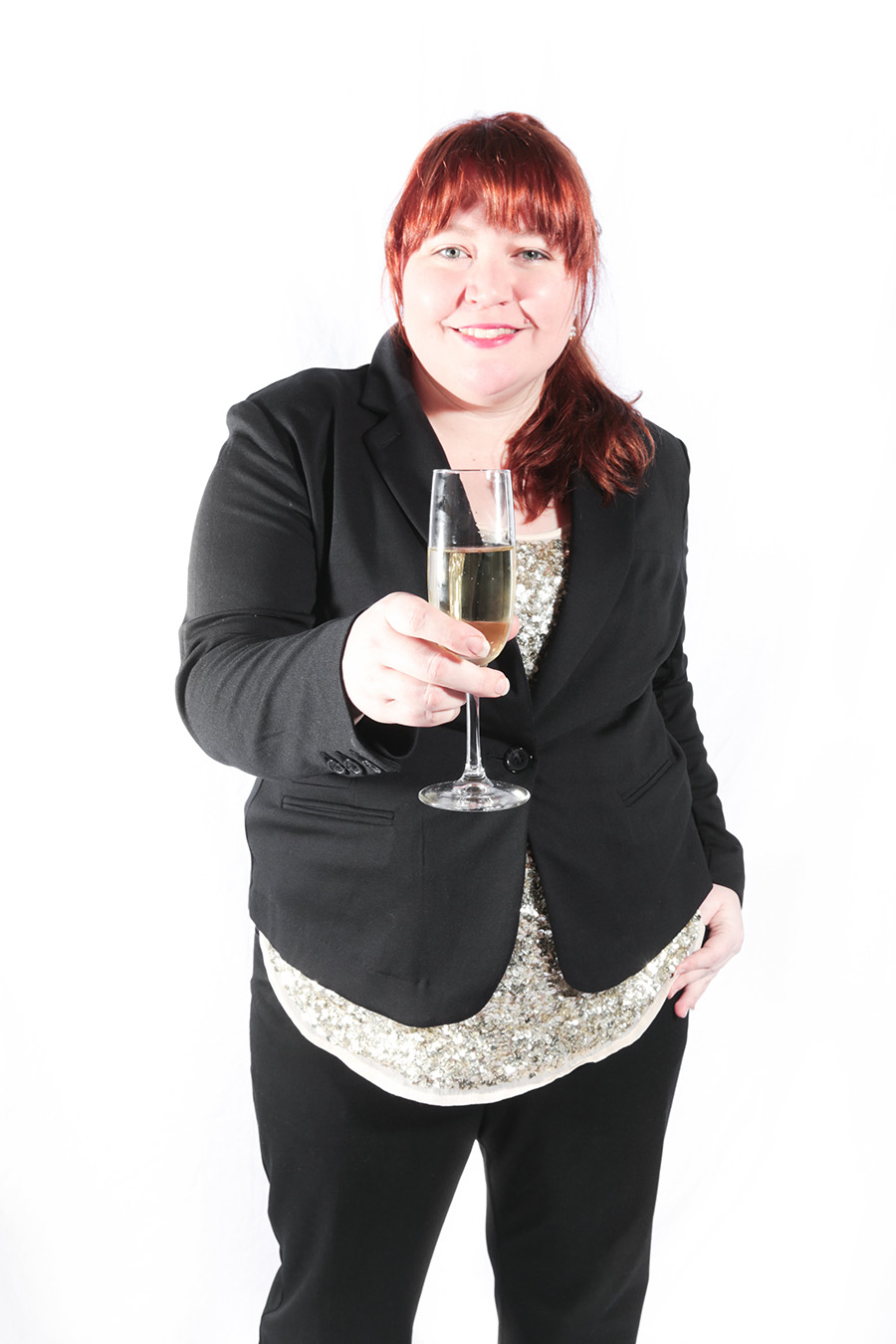 Today my TimeHop app reminded me that it is a very special day for this blog… it's our birthday!
Six years ago today I finished my blog designed, purchased www.awellcraftedparty.com and set up everything to publish my very first blog post on April 27, 2010.
A Blog Six Years Later
Six years! Holy cow. In the last six years I've published 853 blog posts with 2,471 comments and approximately 400,000 page views. I started the blog before kids were even really in our minds. I started it to be solely a party blog featuring my parties and DIY party items. It has evolved to be such a wonderful avenue for me to connect with people. It now is a lifestyle blog—still with plenty of party emphasis to fulfill that personal need— about everything from DIY tutorials to motherhood.
I feel so grateful for this blog and what it has brought into my life. I've made some of my best friends through this blog. My sons have been announced and celebrated here. I've experienced some seriously amazing experiences— such as this dinner at Urban Farmer— restaurants, locations and brands. I was able to stay home with my first son for the first two years of his life because of A Well Crafted Party. I owe my current job to the work that I did on this blog. I'm pretty sappy about it all really.
In honor of the big birthday, I thought I'd share some of my favorite (and your favorite) blog posts over the years:
Most Pinned Post – Amaretto Sour
My recipe for a classic Amaretto Sour is the top pinned post of my blog and is currently the top visited post. All I can say is my readers have great tastes because the Amaretto Sour is both delicious and EASY to make!
Most Popular Download – Free Printable Blog Planner
Hands down the most popular download I have on my site (and I have a lot) is the free printable Blog Planner. I love writing about blogging and working with other bloggers so much that I run (with a lot of help from the leadership team) a local blogging resource and community called Portland Bloggers. This printable was an idea that happened because of this passion around four years ago and I keep refining it and adding to it year over year.
Blog Design
My blog has changed designs quite a few times over the years… I'm already itching to change things up again! After my last redesign I really went through my past designs and my new goals for the blog. It is one of my favorite posts and often one that people stumble upon when looking for blog design ideas.
Favorite Parties
I really, really can't pick a FAVORITE party because there are so many that I like. I've done a lot of styled shoots over the years— and I feel so fortunate to be able to do that— but, real parties are where my heart is because I want people to get to enjoy an experience.
The Hey Girl Party will always be a favorite because it was such a fun theme and because it was for a dear friend.
My son's second birthday party was a town-themed party where we created an entire town out of cardboard. Friends pitched in and helped to make it AMAZING.
I've had the opportunity to work with great brands that I'd never in a million  years think I'd have the opportunity to do. This tapas party with Whole Foods was such fun to help create!
I get to share people's stories and write about things that matter to me.
I am pretty sappy right now about my blog and what this little space means to me. Part of that is that I have a space where I get to share about things that matter to me and that I think might matter to my readers. One great example of that is getting to write about working mothers. It means so much to me and I know it means a lot to the women out there that come across these stories while struggling with their own journey in working in motherhood.
Thank you for being a part of this party! Like great wines, this is only getting better with age!
I so appreciate you taking the time to read and share this blog. You're awesome.
Image credits: Header, Featured and Working Moms Images by www.mommabearmag.com | Balloons Image by www.momentsbymacey.com | All other images by me unless otherwise noted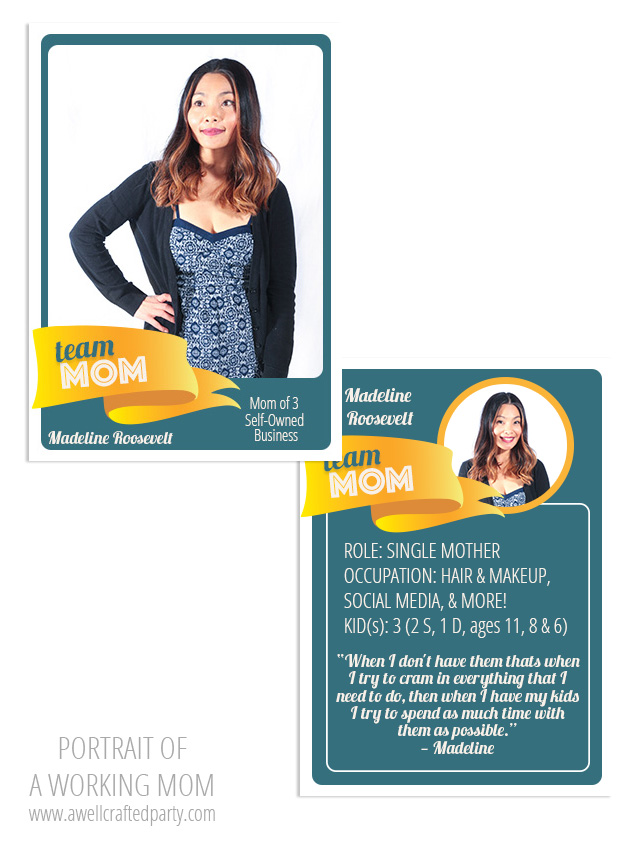 Meet Madeline, a working mom! Her story is part of a blog series of stories of working moms. I'm excited to share 13 stories from real working mothers. I also really would like to hear YOUR story and I'd love to hear it. Keep the conversation going in the comments & on social media using #wellcraftedworkingmoms. A huge thank you to the women who volunteered to share their stories, Mary Boyden of Mamma Bear Magazine for her photography and Madeline Roosevelt for hair and makeup!
I met Madeline at one of the many blogger meet-ups that she and I have both attended. She is fantastic at connecting with people and networking. When I first put out the notice for volunteers for this project Madeline was one of the first people to message me. She volunteered her amazing hair and makeup services to help make the working moms feel great in their photos. It was such a huge, kind offer. Of course, there was no way I was going to have her do all that work and NOT ask her to be interviewed as well. She has a great story and I'm excited to share it.
Meet Madeline, a working mom
Madeline Roosevelt is the mother to three kids—two boys and one girl—aged 11, 8 and 6 years old. Madeline worked as a freelance hair and makeup specialist before, during and after pregnancy. She had her first child when she was thirty years old. Madeline was partnered with the children's father for seven years and is now a single parent.  Her children live with her every other week.
She has worked in her field of hair and makeup for the past fifteen years. She currently works on commercial photo shoots, weddings, and special occasions. She has worked for Nike, Adidas and Reebok among other companies. In addition to her freelance work she does cuts and colors at a local salon as well as runs the salon's social media accounts.
I had a hard time really nailing down a title for Madeline because she does SO MUCH. Beyond her hair and makeup and social media work Madeline runs a blog and social media accounts promoting her business, as well as serving as an Oregon ambassador for Single Moms Planet. Entrepreneur seemed to fit the bill. While her hours differ from week to week and it may not always be full-time hours photo shoots can be incredibly long days and can cause some weeks to be well-over full time and other weeks can be more like part-time hours.
One google search of her hair and makeup work will quickly show you how talented she is!
A typical work day in the life of an entrepreneur and mother of three
A typical work day for Madeline begins at 6:30 AM when she gets her kids ready for the day and drops them off at school. She then goes home to get ready for her day. She will work different schedules throughout the week depending on what jobs she has at the time. She picks up her children after school, and then often has to attend a meeting or work in the evenings.
When my kids are adults and look back at their childhood, I want them to know…
"Sometimes they get frustrated that I'm not there, " Madeline explains of how her children sometimes react to her working.
"They say, 'Oh, you have to work again," she explained, "and I say that I have to work to pay for food and a place to stay."
Even though it can be hard sometimes Madeline said that she feels that it is important that she and her kids have a good relationship and that when they look back they know that she was there for them.
"[Having a good relationship], that's the most important thing," Madeline said. She continued to say that she changed her schedule because she doesn't feel that working all the time was good for her relationship with her kids and now having a flexible schedule helps.
Maternity Leave, Childcare & Mom Guilt… oh MY!
I absolutely had to ask a few questions about some of the topics that often come up for the working mom such as maternity leave, childcare, and the challenges & joys of working. I love the answers so much that I felt it was best to just put it in their own words. Read on to learn about the ups, downs, ins and outs of Erin's working mom experience!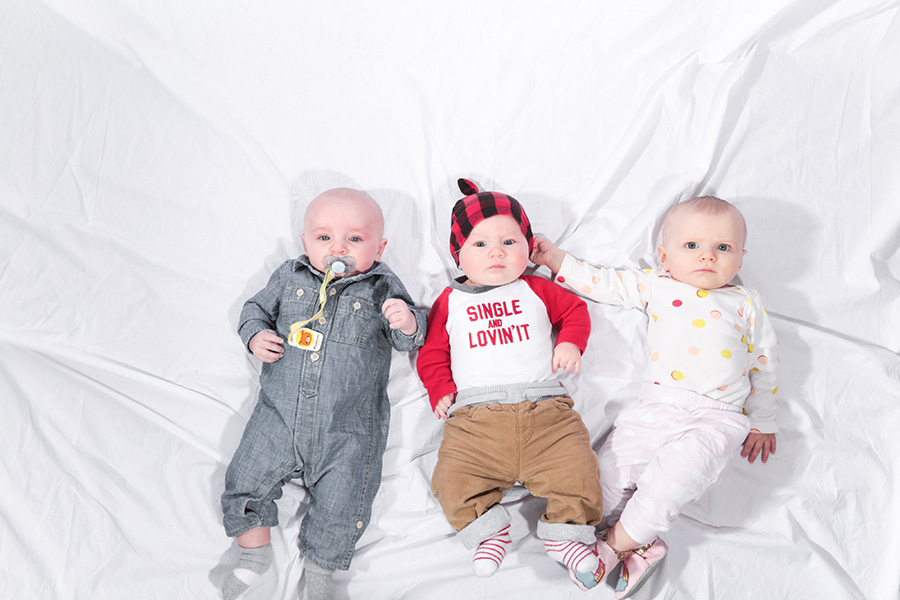 That is a bold statement— Changing the World. But, I believe it. I don't believe it is just working moms that are doing the changing either. I feel like a lot of mothers right now are changing the world for (hopefully) the better. Today is EarthDay—which, I know, is all about recycling and being a better citizen of the planet— and it got me thinking about other ways in which we are bettering our planet.
The moms in this series have been sharing what they want their kids to look back and think of when they look back on life with a working mother. I don't know that many of the answers are any different that what our mothers, those that worked, might have hoped for us growing up.
We are half-way through my series on working mothers. If you've missed any of it then you should absolutely check it out. A big thank you to the volunteers that let me ask them a ton of questions and get photos of them. Also a huge thank you to the women that helped make this possible Mary Boyden of Mama Bear Mag took all the photos from the photoshoot and Madeline Roosevelt offered hair and make-up services to those who wanted it. These women are seriously kick-ass with what they are doing in their own worlds at this moment in time:
Why do mothers work?
There are about a thousand different reasons why working mothers work. For some people—which I didn't really encounter as I was getting volunteers for this series but I KNOW exist and have shared their stories with me— they work because they have no other choice. They WISH they could stay home with their child and be the full-time caregiver, but they simply can't afford it. Some mothers work, even though they wish to stay home with their children during the baby years, because if they didn't they wouldn't have a job to come back to once they felt that their caregiving can be shared. And, then, there are some mothers who love work and feel that they are better versions of themselves, and thereby better mothers for their children, when they do work.
Whether it is a dream job or a job that it is out of necessity I feel that todays working mothers are beginning a conversation that will change the future of working mothers for our children. 
What legacy are working moms leaving for their children?
There are so many things that I want for my children that me, my mother and certainly my grandmother didn't have as an option. I'd like for these conversations about working mothers can help normalize the issues that we are all dealing with just a tad more. I want for my kids to have family leave that is PAID for—whether by their companies or the government I don't know— so they don't have to go back to work before they are ready. I want the mommy wars to die down a bit so that whether someone chooses to stay home with their children (for financial or child care reasons) or to go to work everyone stops judging these decisions and starts helping out the mommas in their circle. I want mom guilt to stop being about not getting to be in the lives of their children because they are stuck in an office and more about that extra scoop of ice cream that caused way too much energy. You know?
It is going to take a lot more conversations. It is going to take some changes in our government. And it is going to take a whole bunch of women supporting other women to make these things happen.
Some things other mothers hope for?
"I also hope [seeing me work] helps them become more independent and creative. When I grew up, both my parents worked. Having a lot of free time on our own made me and my siblings invent fun for ourselves. We spent hours imagining ourselves as fairies or orphans or alligator wrestlers. We dedicated weeks to turning our play room into a haunted house. We made up songs and ran around outside and skinned our knees and broke windows (though not too often, thankfully). I want my girls to have a similar childhood – one that's not micromanaged by me." — Catherine, Writer & Mother of Two

"I really, really hope my son will understand that I work not because I didn't like being around him- I actually like it quite a bit, certainly way more than I thought I would- but because it's what's right for me.  The classic, "It's not you, it's me," bit.  I hope it shows him that you can live the life you want, even if it's hard, as long as you're willing to (forgive the pun) work for it.  And I hope he internalizes the lesson that you should not make anyone but yourself the center of your Universe: it's an unfair amount of pressure to expect someone else to give your life meaning and worth.  That's not to say that you shouldn't devote any (or even a lot!) of your time and energy to someone you love, just that you shouldn't let them take more than is healthy for you to give." — Jenny, Office Manager & mother of one

"This is an old one, and you hear it a lot.  But I want my children to see that women do not have to walk away from their dreams, goals, and position in the marketplace to become a mother.  Yes, you CAN do and have it all.  But you have to wake up every day with intention.  Clear and focused intention." — Missy, Radio Host, Regional Sales Director & Mother to Twins
How do you see working mothers of today changing the world? What do you hope for for the mothers of the future?
Happy Earth Day… now, go change your world!