Featured: Fancy Fall Figs on Live the Fancy Life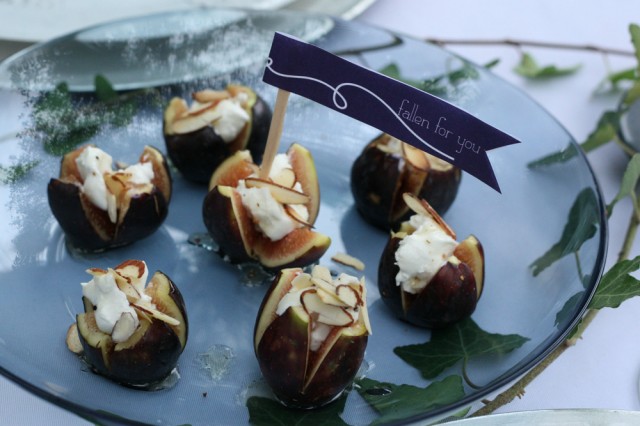 The Fallen For You Printables that I created for a Live the Fancy Life guest post needed a delicious appetizer to really set off the table. Bonus, it served as a sweet and simple date for me and my hubby. These roasted figs are stuffed with a creamy goat cheese, drizzled with a peppered honey syrup, and garnished with sliced almonds. They paired beautifully with a crisp, dry sparkling wine.
Hop on over to Live the Fancy Life to get the recipe for this great early Fall appetizer!