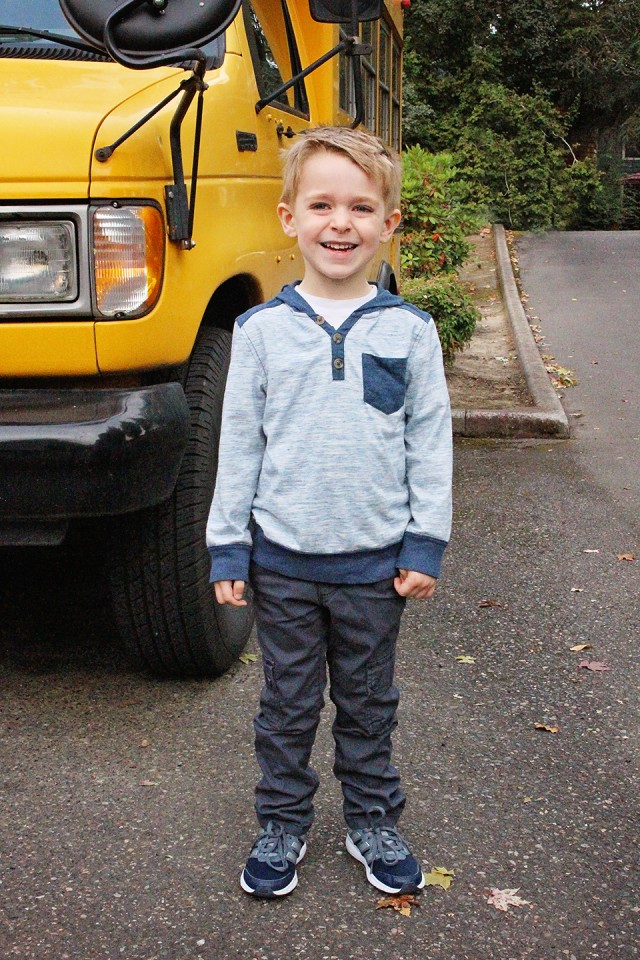 Today is the first day of Fall and it also marks the first Fall that I have participated in the Back to School shopping frenzy since I myself was in school! They tell you that childhood passes by quickly… but, I don't think I was quite prepared this year when suddenly my son was in pre-school! When Sports Authority wrote to ask for me to explore their back to school deals  I almost balked at the idea because my kid is just 4! However, after a moment I realized that he was heading into pre-school this year and, somehow, over the Summer had grown out of or put holes in nearly everything he owned! I quickly explored the Sports Authority website and was delighted to discover that they not only had a great selection of sports items for adults (what we've previously shopped at the store for) but also had quite the selection of shoes, jackets, bags and clothing for my little guy's first year in pre-school!
Exploring the New Shoe Tradition for Back to School
Growing up back to school shopping was often a time where money was tight and the extra expenses stressed out my parents. However, I do remember many years where my grandparents would take us out to buy a new pair (or more) of shoes for back to school. I always loved the tradition, but didn't really understand it until this year.
Over the Summer my kiddo wore out his shoes with all the outdoor play and growing feet. I didn't even bother buying him new shoes over the Summer because I knew that they'd just get ruined! So, when the first few days of school were looming along with picture days, field trips and cooler weather, I pulled out all of his shoes to discover that he didn't have ONE pair that fit him well and didn't look worn to the sole. Seriously, my four year old is now in size 12.5 shoes while all the ones he had over the Summer were size 10.
He was not quite as excited about shoe shopping as I thought he should be… well, that is until we found the running shoes. The idea of getting a pair of shoes specifically designed for going fast was just the ticket into getting him excited about this tradition. The Adidas Boys' LK Sport Running Shoes made both he and I happy. I didn't have to have him wearing neon every day, and he got his running shoes. Plus, they didn't cost an arm and a leg! He asks to wear his new shoes nearly every day now. The running hasn't stopped since.
What back to school shopping traditions do you have? Comment below!
This post is written in collaboration with Sports Authority. All opinions are my own. Please see my policies page for more information on sponsored posts. Thank you for reading about the companies that help make this blog possible!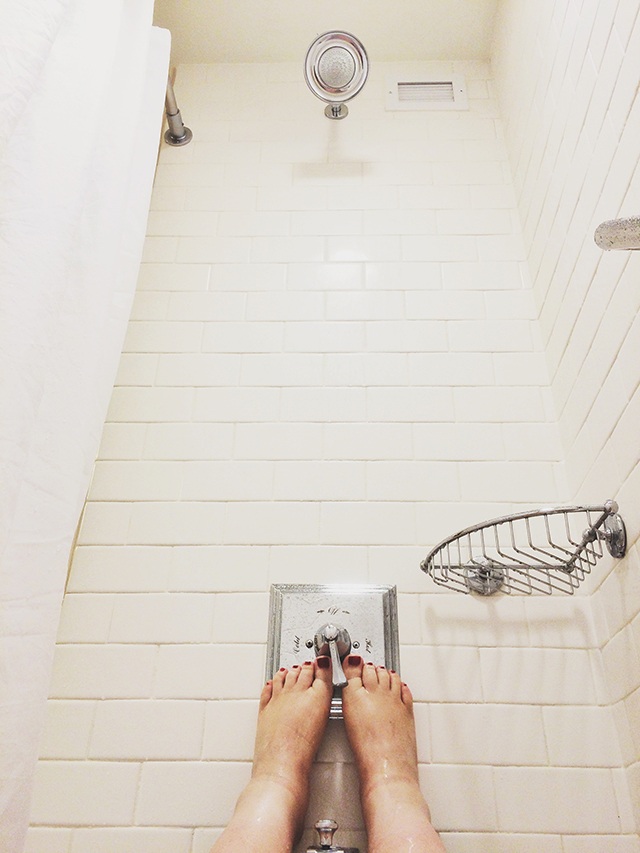 Dear readers, I was so proud of myself for finally getting around to sharing all the fun content I've been working on. We've had a good run over the past few weeks and I have SO MUCH MORE to finish up and post. Unfortunately, the baby growing is taking a toll and I'm behind again. I'll be taking a short break (hopefully only a couple of days) to try to recoup and get back to feeling healthy again. I have a ton of fun posts, so please keep on visiting the blog and stay tuned on my social media accounts. Lots of fun that you don't want to miss including an announcement about an ebook I've been working on. EEK.
Find me on: Instagram | Facebook | Twitter | Pinterest 
In case you missed some of the recent posts…
As always, thank you for reading. It means so much to me!
As I am sitting around a lot trying to rest up, share some of your favorite posts/books below so I'm not bored!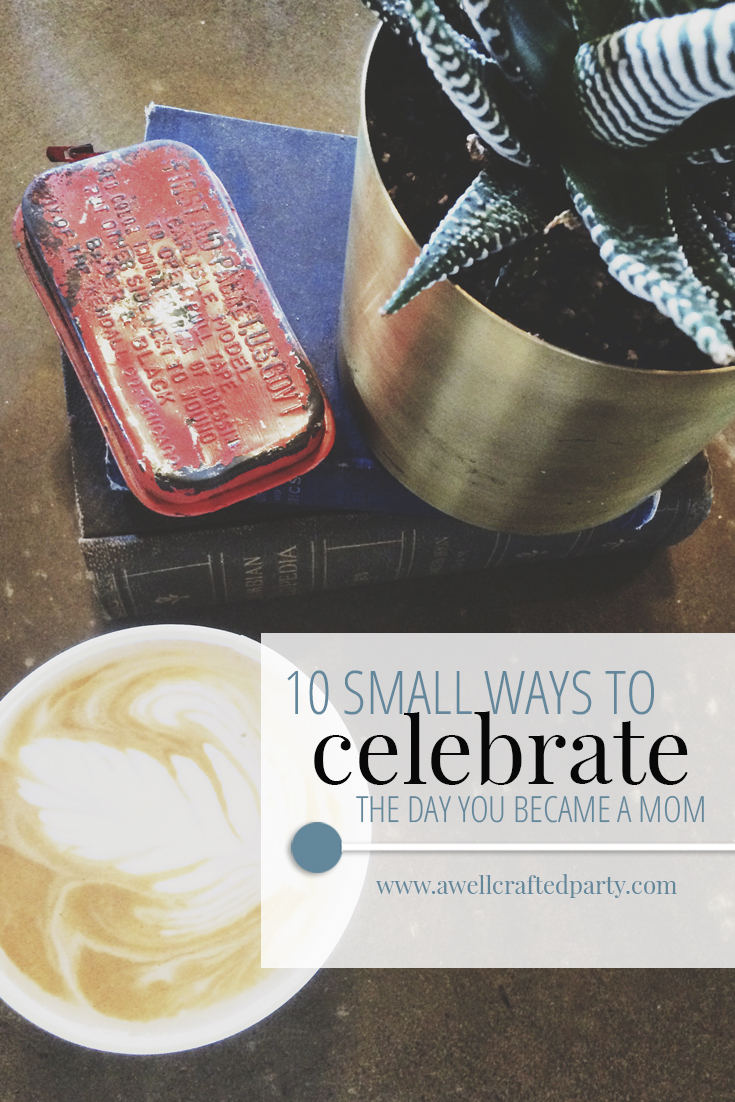 This weekend we've been celebrating my little man's 4th birthday. I'm a huge fan of birthdays and celebrating birthdays. Ask anyone who knows me and they will tell you that I go a little nuts around birthdays. Not just my own, but everyone near and dear. I believe it is important to celebrate many occasions in life, but the one that marks the day life began is pretty special to me.
Each year around my son's birthday I reflect on the days and hours that brought my little guy into the world.
And, every year I realize… I DID THAT!
I also realize how much my world has changed since that moment. For me, meeting my little man and introducing him into the world was sort of a re-birth of my own. I became a new version of myself. My entire world changed in those moments. Which is why each year around this time, I take a moment to treat myself and celebrate my own little "birth" day.
Today it was a treat of coffee and a moment of reflection and tears. In the past I have gotten a pedicure, new lipstick or something equally small, but satisfying. While I will always make sure that my celebrations do not take place of my son's celebration (it is his day after all!) or take anything away from my husband's contribution to the whole thing (his world changed that day too!), I do want to make sure that every year around this time I take a little time and reflect on how my world changed and treat myself in honor of that day.
10 Ways to Treat Yo Self in Honor of the Day You Became a Mom
Below are ten easy ways to treat yourself in honor of the day you became a mom. I should stress that I don't believe that this is for moms only nor just for mothers who gave birth. This could easily have been titled "10 Ways to Treat Yo Self in Honor of the Day You Became a Parent" and work just as well. Heck, for some people it won't even be on your kiddo's birthday but possibly on an adoption day or the day you became a step-parent.  The 16-year-old girl in me that used to get so upset around my birthday because it was "MY DAY" wants to also stress that while I believe it is important to remember our own contributions in the coming about of our children, and how our own worlds changed in those first few days of becoming parents, it is still a celebration of our kid's birth and celebrating our own little changes shouldn't take away from celebrating the day they came about. Anyways, here are ten simple ways to commemorate your "birth" day!
Revisit the person you were before you became a mom! Go to a favorite old restaurant, enjoy a favorite pastime, read a book you haven't read in years or connect with friends that you haven't talked to in ages. I like looking back through photos of before and after the time I became a mom and recognize all the fun I've had in both areas of my life. Sometimes celebrating the person you have become takes revisiting the person you were before!
Buy yourself something that makes you feel GREAT. I like to treat myself to small items that I typically don't buy myself very often such as a new lipstick shade or fun new eyeshadow that I likely will only wear a few times a year, but will love those few times I wear it. For you it could be a new pair of shoes or earrings.
Take off work for the afternoon! Now, this isn't always possible, but would certainly be a nice treat. Take the afternoon off work, or drop the kiddo off with a grandparent or spouse, and enjoy some ME time.
Make a special date with your kiddo. Celebrating yourself can also be a celebration with your kid. Do a special trip to a coffee shop or go grab a movie together. Make it a tradition that each year you spend a few hours just the two of you. Even if in the future the kiddo moves away you can schedule in a special phone call on that day!
Get yourself a coffee/tea/cocktail and just sit back and enjoy while reflecting over the past few years. Often we are absorbed by our to do lists and thinking about the future. Take a moment to slow down and reflect on the past. Focus on the good times, and enjoy the changes that have taken place since the birth/adoption of your child.
Go out with the girls! Do a ladies night with all of your friends who have also had kids and celebrate what it is like to have a mom's night out.
Get a relaxing spa treatment or salon appointment. I know, these aren't for everyone, but a pedicure will always be on my list of occasional treats because it isn't something I can afford to do on the regular and I love how they make me feel. Get yourself a pedicure or new hair color. Enjoy taking the time to relax and pamper yourself!
Get outdoors. A little vitamin D, fresh air and exercise will get your whole body celebrating!
Sleep in. Let your partner take kiddo duty for the day or let the kiddos do a sleep over and spend the morning in bed. You know that place you used to enjoy with a cup of coffee before the arrival of your bundle of joy?
Hire a house cleaner. Again, this is not something everyone can do, but it can be a treat for anyone and everyone in the household. Hire a cleaner to come and make your place sparkle! Enjoy taking a break and still having your household to do list completed.
Do you treat yourself on the day you became a parent? Do you celebrate your parents on your birthday? What other ways can you think of to treat yourself? Comment below. I'd love to know!