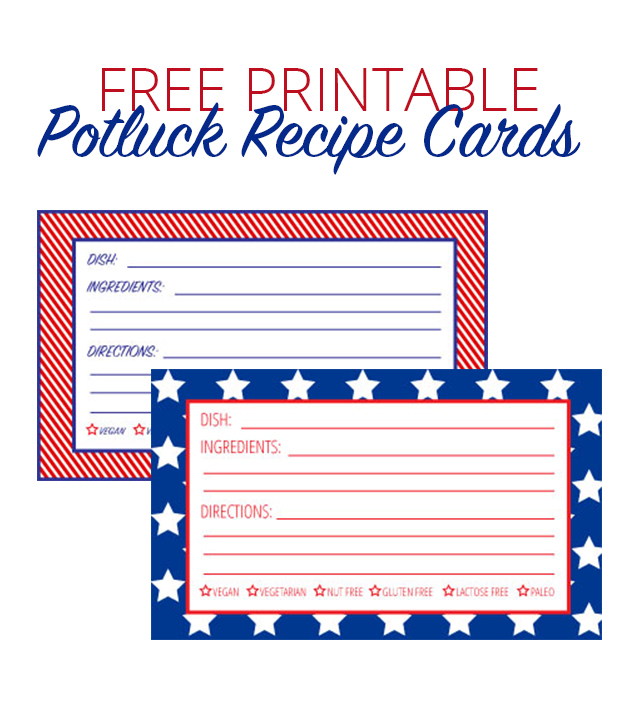 In the spirit of celebrating FREEDOM I'm giving away some more FREE printables!
To go along with your last minute Fourth of July potluck party or BBQ I've put together some recipe cards that you or guests can fill out and put next to dishes or to hand out as favors with your world famous barbecue recipe attached to a fun silicone basting brush.
Have a happy, fun and safe 4th of July weekend to all of my readers out in the U.S.A.!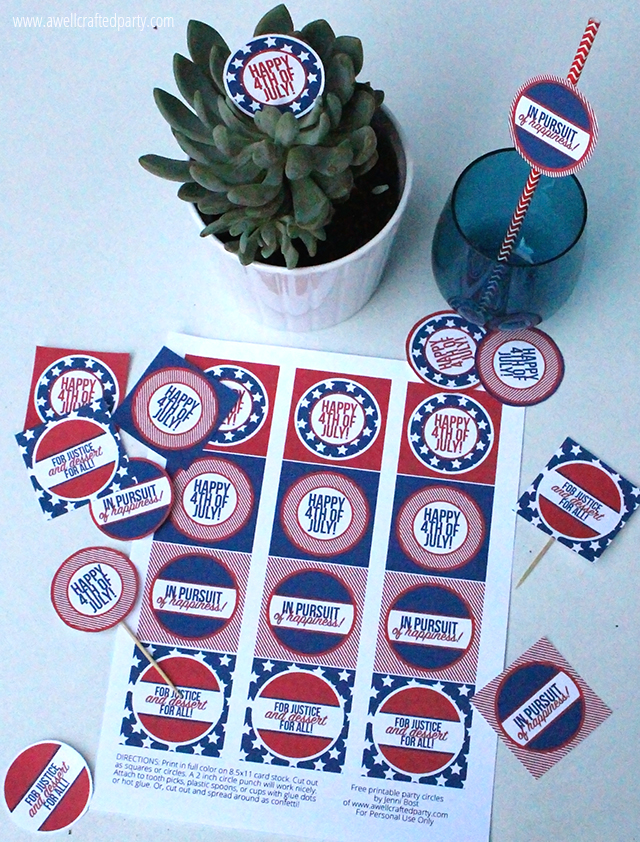 I'm excited to share that I'm guest posting over at one of my favorite creative blogs today, Today's Creative Life! I'm sharing some ideas on how to throw together a quick, last-minute 4th of July party that looks like you've been planning for weeks! I'm also sharing some fun free printables and downloads.
Head on over to check out my tips for a Last Minute Forth of July Party and to get your free printables!
PS. Check back tomorrow for some free printable Patriotic Potluck and Recipe cards for your 4th of July Potluck or to share your famous BBQ recipe with friends! 
Don't want to miss any of the fun free printables? Sign up for A Well Crafted Newsletter to get updates on new printable posts and more!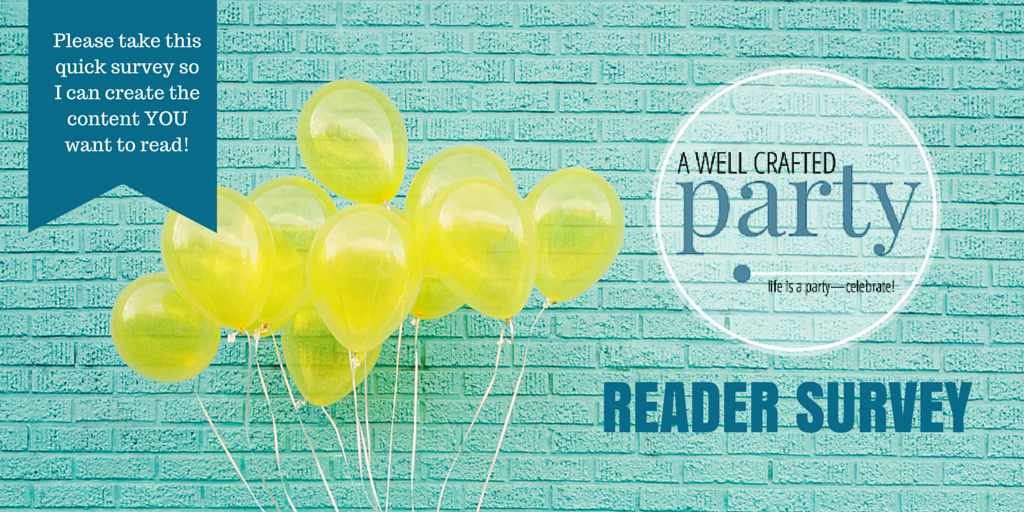 Dear Well Crafted Readers,
I've hit one of those times in my blogging journey that I've got lots of content ideas and opportunities, but not near enough time to do them. It is a great problem to have, but it is still a problem. I want to make sure that the content I choose to focus on for this blog is not only something that I enjoy writing and sharing about, but also something that provides YOU with something special.
Whether you are just visiting my blog for the first time or are a long time reader, I'd like to know what you think, what you want to read, and what posts help you out the most. Please take a moment to answer this quick three question anonymous survey. I appreciate it and will make sure the content that comes out of this survey is the best possible content I can create!
Cheers!
Jenni Bost, A Well Crafted Party