Curvy Girl Style: Sun Safe Fashion with Summer Skin Pt. 1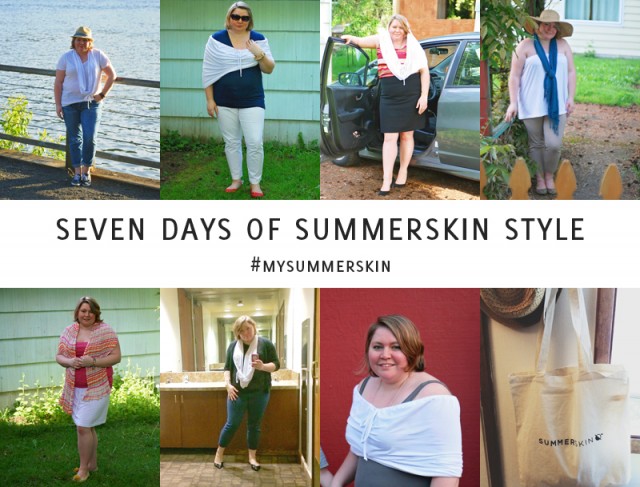 Right after my skin cancer diagnosis I had the opportunity to meet the owner and creator of the sun safe fashion line SummerSkin. Summer Kramer (yep, that is her name!) is seriously such an inspirational powerhouse of a woman that has really made a beautiful brand of clothing that can also help protect you. I was fortunate enough to be able to sample one of her creations— the Endless Summer Scarf. The Endless Summer Scarf is just too much fun because it can be worn so many different ways. I got the scarf the week before my surgery and had fun creating 7 Different Days of SummerSkin Style for my Instagram feed. Over the next couple of Curvy Girl Style posts I'll be sharing some of my favorite outfits from that week! Check out all the styles I did by looking up #mysummerskin on Instagram!
So, my first favorite is actually the first outfit I put together. It is perfect for an easy summer day at the beach. Casual, cool, but still protected!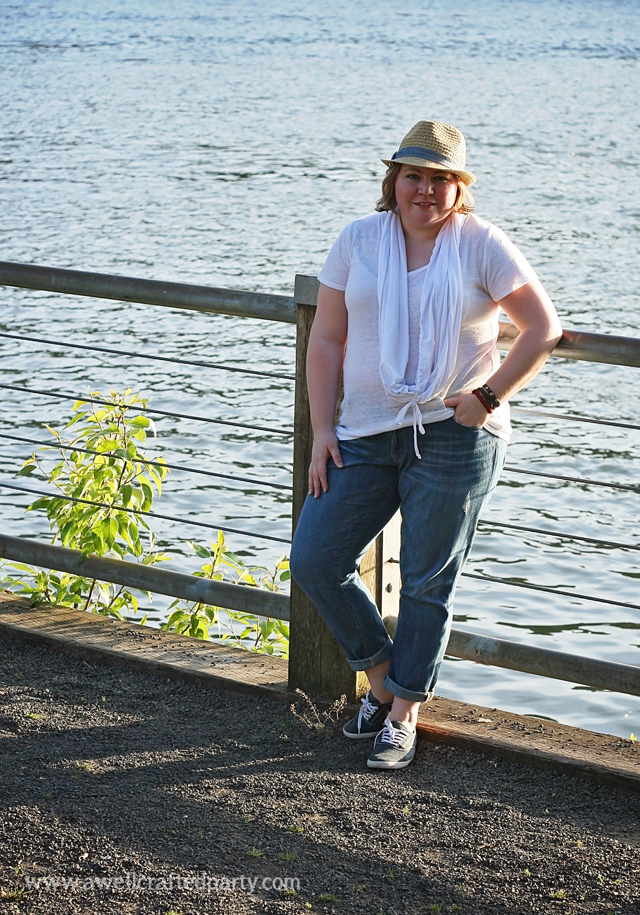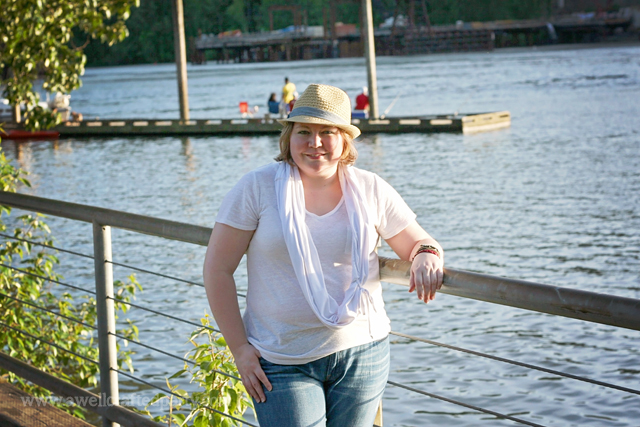 Outfit details: Hat —Target // White T-Shirt —Target // Bracelets: 1 home made from old shoe straps and the red leather braided bracelet is a favorite from Flourish Leather // Shoes— Payless // Boyfriend Jeans— Old Navy // Scarf: Endless Summer Scarf from SummerSkin in White