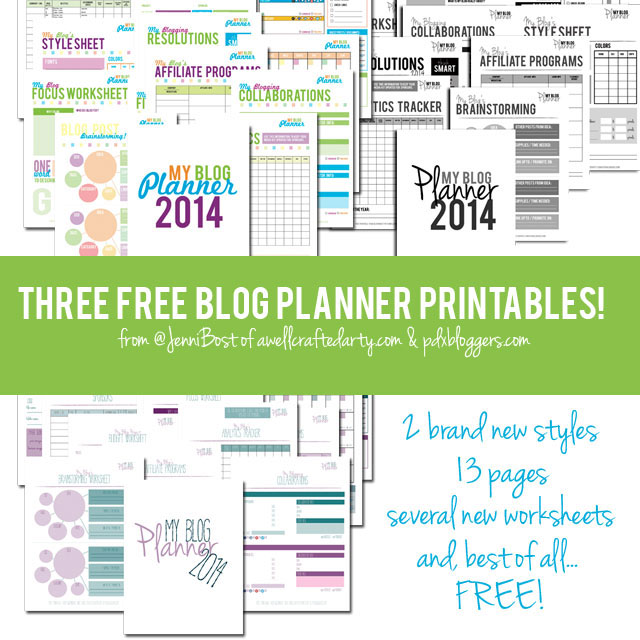 Last year I designed a free blog planner with the input of the amazing Portland Bloggers team. I was excited last January to release a free printable blog planner for bloggers everywhere to utilize in organizing their blogs. Since then I've connected with bloggers from all over that use the planner! It has been such an amazing tool for myself in my own blog, but also in connecting bloggers with each other!
In my connections with bloggers that use the planner and with my own use of the planner I found several little edits I wanted to make. I've been working on these edits off and on over the year and am super stoked to finally release them! There is now not one, not two, but THREE different styles of printable blog planners with the updated planning pages.
Pages included in all three styles are:
Cover (2 NEW Styles!)
Weekly Blog Planner
Monthly Blog Planner
Blog Stats Tracking Sheet
Blog Post Brainstorming Sheets
Blogger Collaboration Sheets
Affiliate Networking Tracking Sheet
Blog Project Budgeting sheet (NEW!)
Expenses and Income Tracking Sheet
Blog Goal Sheet
Blog Focus Worksheet (NEW!)
Blog Sponsor Tracking Sheet
Blog Stylesheet (NEW!)
I just ask that you sign up for my (brand new!) newsletter to receive your free printable with 13 different blog planning pages. You'll be the among first to know when there are updates for the blog planner!
Check out the three printable sets: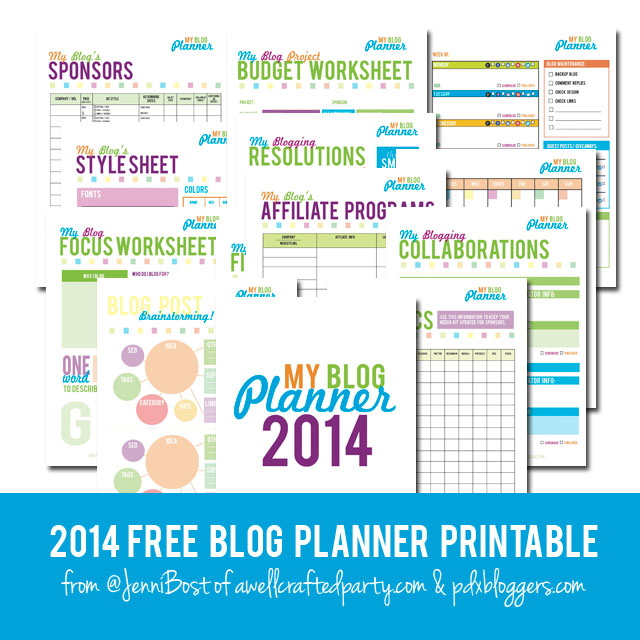 Traditional Style Blog Planner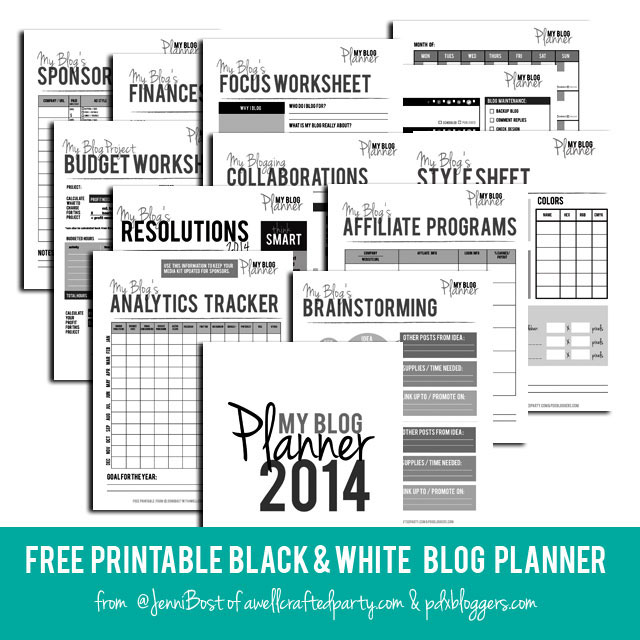 Black & White Style Blog Planner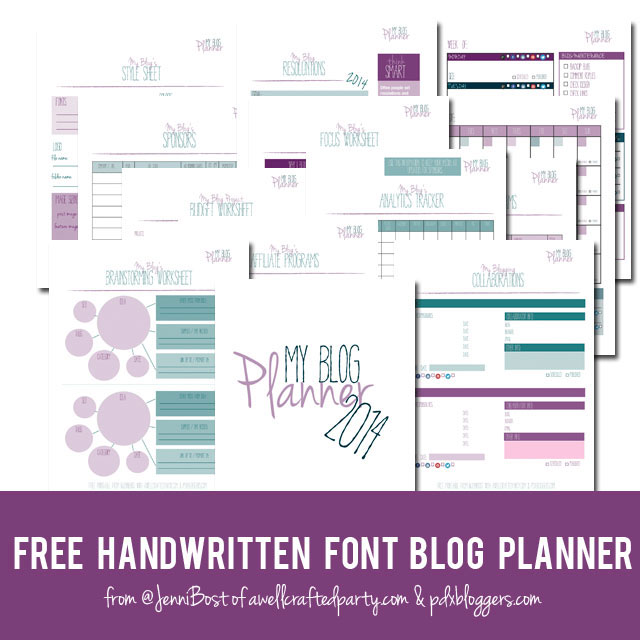 Handwritten Font Style Blog Planner
Sign up in the form below to receive an email with a link to your free printables. You should receive the email within the hour!