Happy June! My Favorite Posts from May
Can' you believe it is already June? I can't. Not at all. June is going to be a CRAZY month for me. We've got our 7-year anniversary, a styled wedding photo shoot, my husband's birthday, Father's Day, a trip to Texas, a bachellorette party, and a wedding to participate in! WHOA.
But, before I go head first into this next month... here are a few of my favorite posts from A Well Crafted Party in May 2013: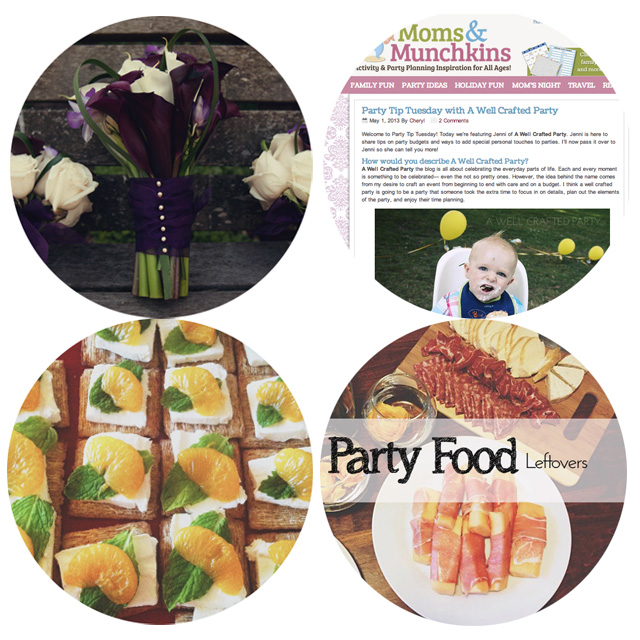 Travel Inspired Wedding
//
Party Tip Tuesday over at Moms & Munchkins
 //
Mandarin Orange, Mint, Cream Cheese Crackers
//
Leftover Party Food Breakfast
And, here are some of the posts that I've saved while reading them via BlogLovin:
Blogging:
Parties:
Other:
Last, something I found and tried via PRINT (It still exists!) media:
I made this one pan pasta the same day that I pulled my Martha Stewart Living from my mailbox. I didn't get around to taking a picture of the final product... because it was DELICIOUS. And, so freakin' quick! Over the past couple of weeks I have been seeing tweets and blog posts of people trying this for themselves. Everyone is raving. Want to make it at home tonight? Martha put it online too—
One Pan Pasta recipe.
 (Oooh... and, check out Martha's new beta site.)