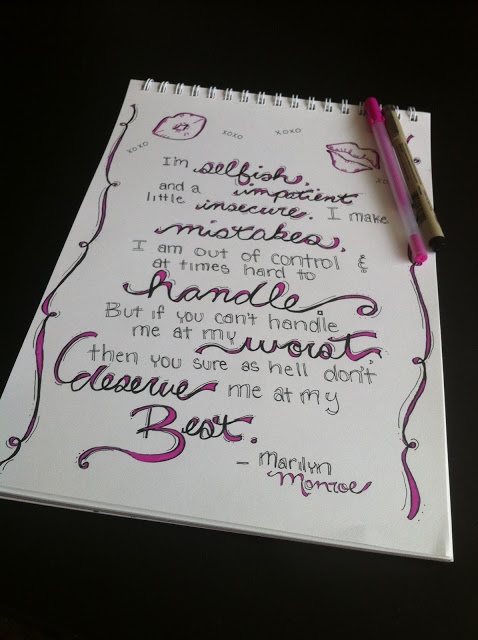 I have a lot of goals that I am continually trying to live up to. I guess it is just part of who I am. One of my many goals is to do something, anything, creative every day. Now, I have a lot of creative interests like cooking, graphic design, fiction writing, drawing, sewing, painting, crafting… the list goes on and on. So, it isn't something I can always post about.
I'm not one to post my fiction on-line— well, at least not after the very embarrassing attempts at poetry I posted on my first weblog. (Anyone else out there have Xanga?)
A lot of my creative work lately has been writing ghost stories for my freelance gigs. So, not so much publishable.
In high school and college I was known to sketch (doodle) quite a bit. I'd often draw the big signs for our hallways and even got an award for my editorial cartoons. I don't do it near as much as I'd like though. I love sketching and lettering. I love the way it feels to have pens crossing over completely blank paper.  So, lately I've been sketching again. I hope to keep it up. I'm posting my sketches over on Instagram on days that I like what I've drawn enough to share!
What do you do to hone your creativity?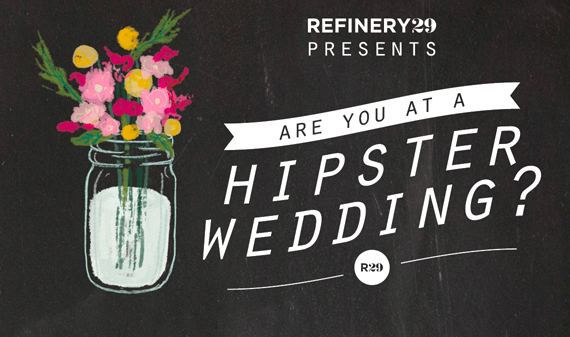 I just had to share a link to this lovely infographic from Refinery 29: Are You at a Hipster Wedding?.
I love some of the qualifying items: Does the wedding have a hashtag? Are there lots, and lots, of Mason jars? Did you get a handmade favor?
Bahaha.. I think that Hipster Weddings are now my favorite type of wedding. When I throw my 10 year anniversary party it will certainly be part hipster. It will be chock full of organic, locally made food (most likely from a food cart), a hashtag will be necessary, and there will be succulents everywhere. Oh, and everyone will be encouraged to have out their smart phones for lots of instagramming and tweets: #10yearsofawesome. 😉 Here is to hoping that Hipster weddings are still in vogue and Instagram still exists four years from now!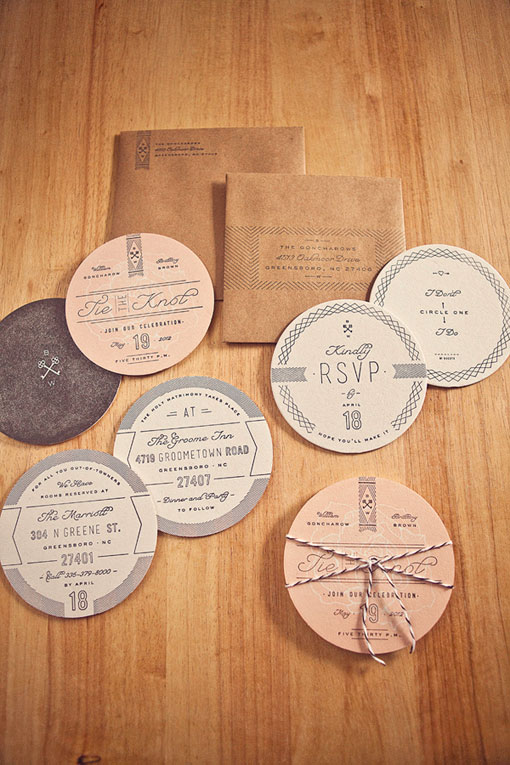 I've been dreaming about invitations lately. My first party love… beautiful invitations. They set the tone for the event. They get people excited.
Lately I've been terrible about invitations. I made up special, hand printed ones for my son's 1st birthday and NEVER sent them out. For shame. Snail mail and I have not been getting along lately. I haven't sent out the pile of thank you cards that I have written, my packages are going out late, and I am pretty sure my brother's Christmas gift from last year is hiding in a closet somewhere.
My terrible recent track record with the mail aside… I have been seeing some amazing invitations lately. Just wanted to share some of the inspiration with you.
(I love sharing inspiration, but have not done so recently because I don't like seeing other people's work being pinned from my site. I like credit to go where credit is due. So, please… if inspired and want to pin just hit the link below the photo to go to the site it came from! Thanks so much!)
1. Check out these amazing coaster invitations from Ross Clodfelter Design featured on Design Work Life. How clever is that!? I love the idea that your future party (or wedding) guests can be reminded about your event every time they go to put their drink down.  And, hello… so useful!
2. White foil on white with a pop of bright pink. I'm in love. Invite available via Digby Rose.
3. This invitation just screams, "PARTY!" to me. Love everything about it… especially that it is a DIY project featured on
Style Me Pretty
.
4. And, what amazing invitation could be complete without an equally fabulous envelope. I am dying over the awesomeness of Lindsay Letters' envelopes. Check out that cute little bow tie under the T up there!
What is the most memorable invitation you have given or received? I'd love to read about it or see it! Either drop a description or link in the comments or post a picture on the Facebook wall.