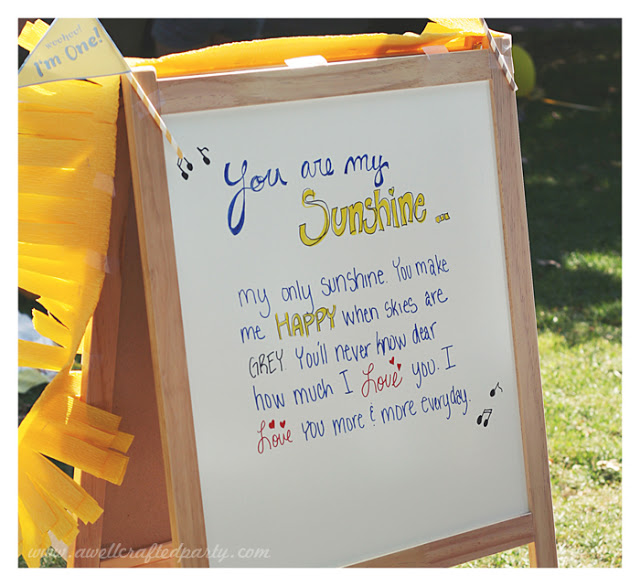 The song "You Are My Sunshine" has been one that I often sing my son. Living in Portland, Oregon the sun only really shines during the summer and early Fall. So, my son keeps me smiling year round. 
I hired Macey from
Motormouth Studios
to hang out at the party all day and take photos. She did a fabulous job!
There were a ton of DIY details that I want to share with you, including printables, recipes, and activities. But, they all can't go in this one post. So, today will be a picture overload. Stay tuned this week for all of the DIY items!