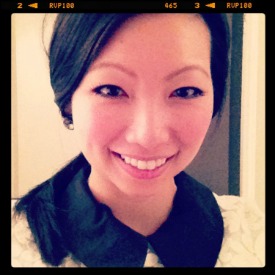 As part of my Summer Entertaining Series I've asked several of my favorite bloggers to share tips, parties, recipes, and ideas for great Summer parties. Today I've got one of my FAVORITE bloggers' sharing her advice for Summer wedding attire. Please welcome Ting from Cup of  Ting! This is especially relevant to me today as I don my own Wedding attire as I enjoy my sis-in-law's wedding! 
---
Hi, I'm TING!  Jenni was sweet enough to invite me to share some sunny fun with you while she's out getting her vacation on.  I suppose you might want to know a little about me, so here I go…
I play house for a living!  I'm a foodie who loves all things stripes + I still play dress up.  As a dancing queen + healthy lifestyle cheerleader, I read cookbooks in my spare time + am not your typical stay at home mom.  Come play with me sometime in this little blog world of mine called Cup of TING… giving you a sip of my Fashion, Food + Fun!
Now, summer is a coming + do you hear what I hear?  Oh yeah, it's wedding bells, champagne bottles popping, cheers + laughter all around.  Here's the age-old dilemma though… what to wear.  My go-to for any summer wedding is the classic Little Black Dress.  Here I'd like to share some options to jazz up YOUR little black dress attire.