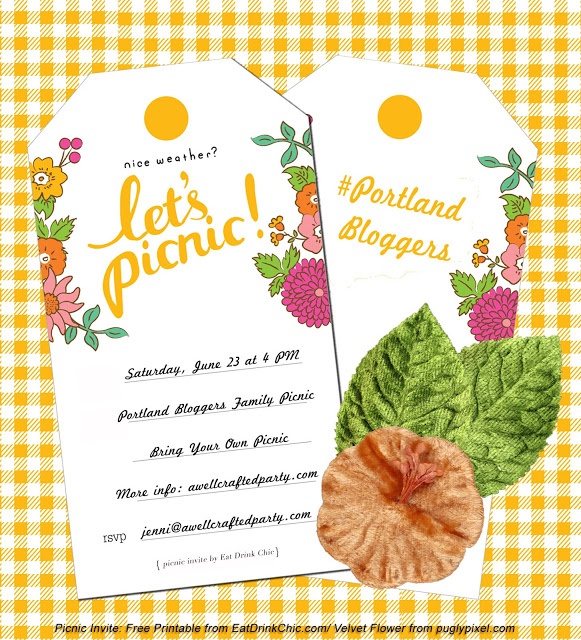 I've been a busy, busy bee lately getting things together for the next Portland Bloggers' Meet-up!

The June meet-up is going to be a nice, casual family picnic for all the area bloggers and their families. I'm super excited about seeing all of the families together and meeting some bloggers in real life. I'm now dreaming up ideas for my family's picnic food and yummy treats.
I also finished the second edition of the Portland Bloggers' Newsletter… 
if you are a Portland Blogger then
e-mail me
and I'll send you a copy!
I think that if these keep going well then I am going to need to throw a "Meet Your Favorite Bloggers" style meet-up so that area readers can actually say "HI!" to bloggers in real life. 
What do you think about that idea? Is it something you'd attend or take part of?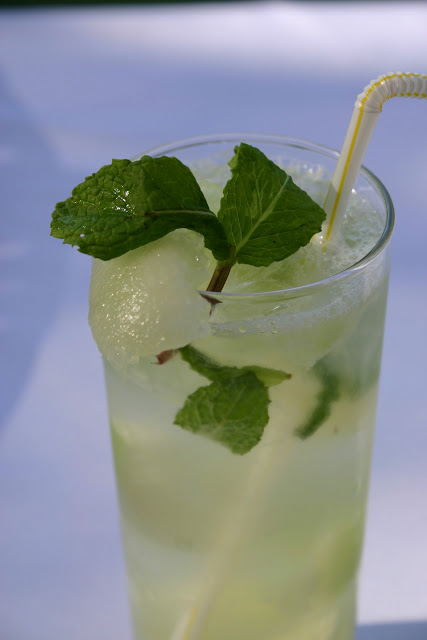 I'm over at
A Fabulous Fete
guest posting a tasty version of a mojito— The Honeydew Melon Mojito!
If you make it I'd love to hear about it!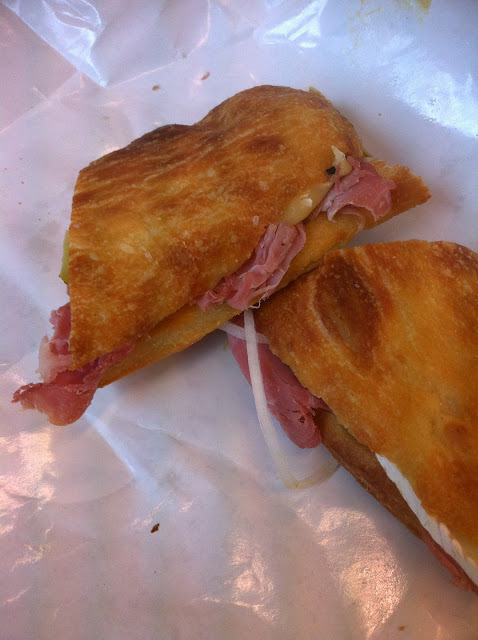 I love finding new restaurants to try in the Portland area. I had never heard of Nuvrei until the Portland Blogger's Meetup where we received a small gift card in our swag bags along with two macaroons. I love macaroons, almost as much as I love cupcakes. I love the bright colors and the great different flavors. But, let me tell ya, Nuvrei's macaroons were the best I've had so far.
So, with an appetite whet for macaroons and a gift card burning a hole in my pocket I decided to visit the little shop located in the Pearl district of Portland. The bakery isn't very large, but it is full of charm. The bright yellow chairs created an inviting dining area right outside of the cafe's windows.
I brought my son in his stroller and it was very difficult to get around with him and the stroller. I couldn't find an entrance that didn't have stairs (although, I might have missed it). I also didn't find the area very kiddo-friendly (no high chairs). But, the staff were so sweet to me and my wiggly little guy. And, my plan was to get my food to go anyways so it didn't matter too much.
I brought two sandwiches, a cookie, and a macaroon to share with my hubby on his lunch break. I brought my adorable little white bag with a bright pink sticker out at the park and dug in. It was delicious! And, the hubby loved it so much he went back twice since then without me.
If you know him please tell him to at least bring me home a macaroon!
** Full Disclosure— Nuvrei helped sponsor the Portland Blogger's event by donating items for the swag bags. In the swag bag I received macaroons and a gift card. While macaroons are a way to this girl's heart they are not a way to get a review. I decided to review my trip to Nuvrei because I liked the restaurant and wanted to share it with you. All opinions are my own. I was not compensated for this post.