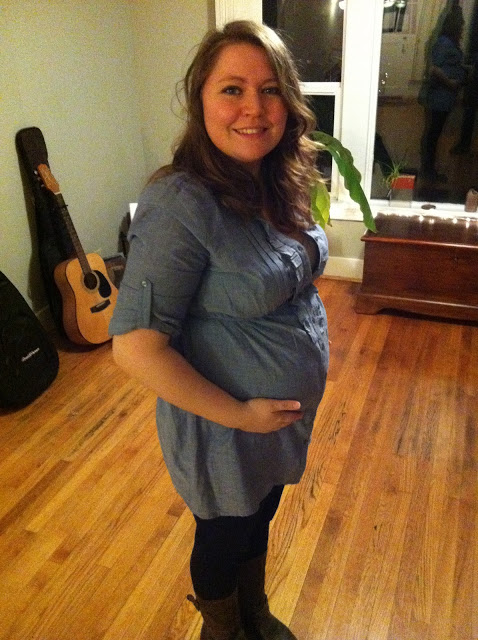 My baby bump started showing around week 12 of my pregnancy. I had fun showing it off at a party. By the way… beer pong? Not so fun when you aren't drinking the beer. 
Outfit
Shirt: Denim Maternity from H&M
Pants: Dark Blue Leggings from Gap Maternity
Boots: Brown Boots from Sanoma Life & Style from Khols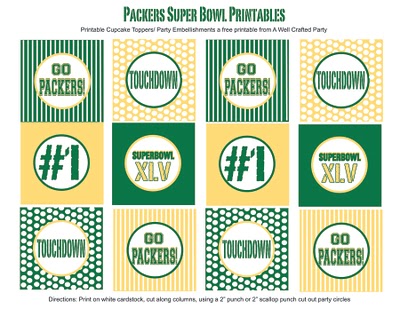 I know that the Super Bowl is THIS SUNDAY! And, I am sorry I didn't get these up as soon as I heard who were playing in the game… but, they are here now and hopefully in time to craft a few items for the big game. I've designed a free set of fairly simple printables that can be used on game day. Each set of printables has a set of party circles,  decorative paper, flags and a banner.
Just leave me a comment with your e-mail address and let me know which team you are going for this Super Bowl and I'll send you a PDF of the free printables for that team. And, if you are throwing a party with fans from both teams and want to play off the rivalry just let me know and I will send you both sets of printables!
I'll send the printables out this evening after work and so on throughout the week! Have a good day!