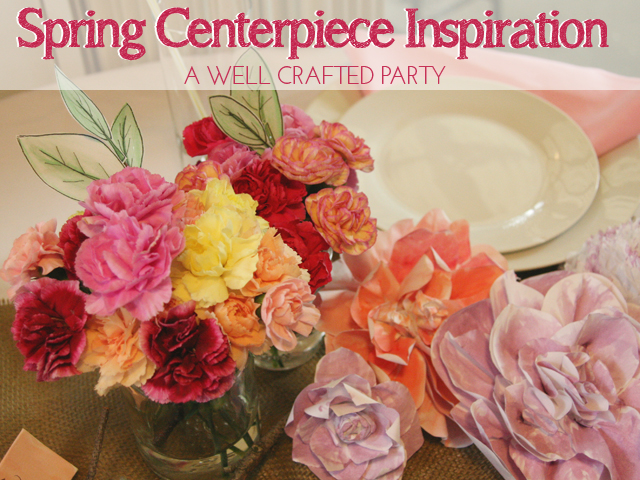 I'm SOOOO ready for Spring to get here.
I'm ready for flowers, gardening, Spring clothing, and some sunshine! I'm not looking forward to allergy season… but, my readiness for spring is overriding my fear of another sneezing season. In my desire for Spring to get here I decided to create some Spring-like centerpiece items. I used them as decor at the
Portland Creative Connection
event… now they sit on my diningroom table making me happy all day long. I think these decorations would be cute for any Spring event including Easter dinner, an afternoon May day celebration, or a Mother's Day brunch.