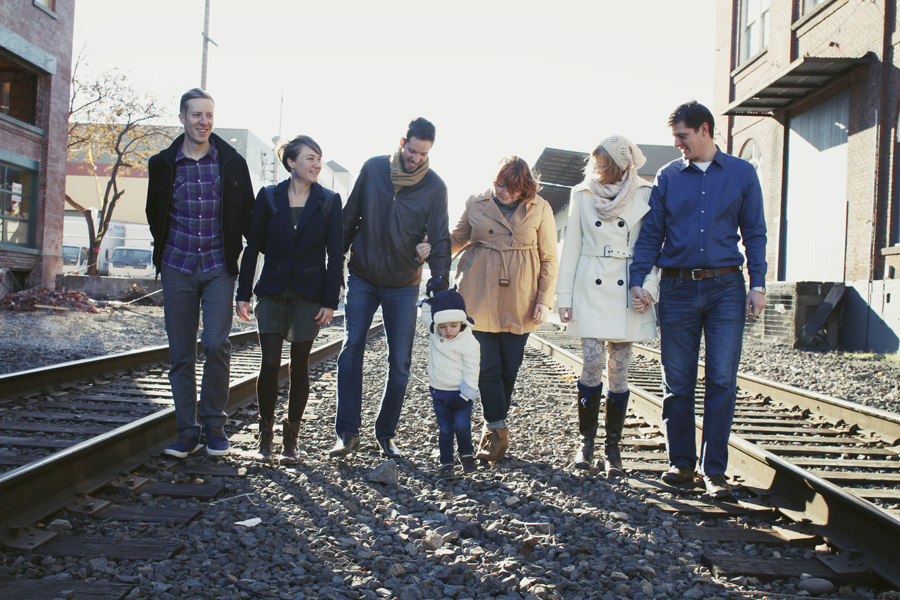 When I was a child I loathed taking family photos. Everyone had to get dressed up in nearly identical clothing and head to a stuffy studio where we posed awkwardly and pasted smiles on our faces. Even if we had a great photographer, the experience was never too amazing. I'm glad we have those photos. But, I'm even more glad that today's "family photos" have an entirely different feel to them.
This year, as a gift to our parents and siblings, we hired Macey from Motormouth Studios for our family photos. It was freezing outside, but we had a clear and beautiful day to work with as we took our family photos in SE Portland. I gave everyone a loose color scheme to work with and asked them to join us for an hour of taking photos. SO much better than family photos when I was a kiddo.
I couldn't be more thrilled with these photos. Each day when I wake up and drink my coffee before I head off to work I look around at the photos on the walls of my living room and smile big.
 What were your family photos like growing up? Awesome? Lame? Tell me all about it… and, if you have a photo, share a link!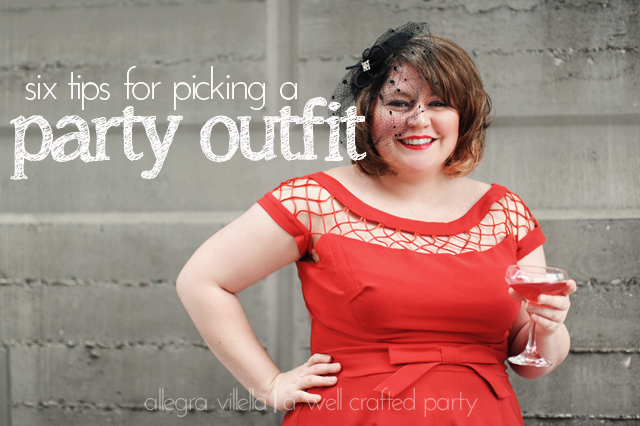 Disclaimer: The outfit in this blog post was a free-of-charge loan from Bettie Page Clothing in Portland, OR. I got to try on outfits and check one out for this event. I did not get to keep the outfit. No promises of a post were given and all opinions are my own.
Six Tips for Picking a Party Outfit:
Finding the perfect party outfit is as big of a deal to me as crafting the perfect party. Maybe it was just a weird thing that was instilled in me at a young age… but, special events got special consideration for outfits. Growing up I got a new outfit for every Easter, birthday, Christmas  and first day of school. When I was older and dating my husband, I would wear a new or newly styled outfit at every date we had. I don't think he saw me wear the same outfit twice until we had been dating for a year. Now, I believe you NEED to buy a new outfit for each and every special event. It just isn't practical. However, I do whole-heartily believe in putting a little extra thought into special-occasion wear. The below tips are what I think about when considering a party dress or outfit: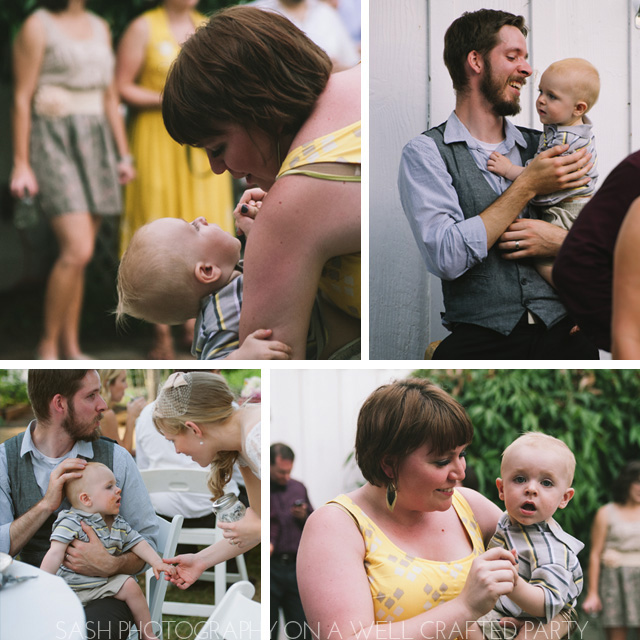 Okay, I promise that I will stop posting photos of this adorable wedding after today…but, I couldn't NOT post these adorable photos taken by Sash Photography. This is the kind of wedding photographer that I would want if I were getting married again. Briena was fantastic on site, came prepared with back-up everything, dressed nice, and took all the traditional shots as well as a ton of images of the guests.