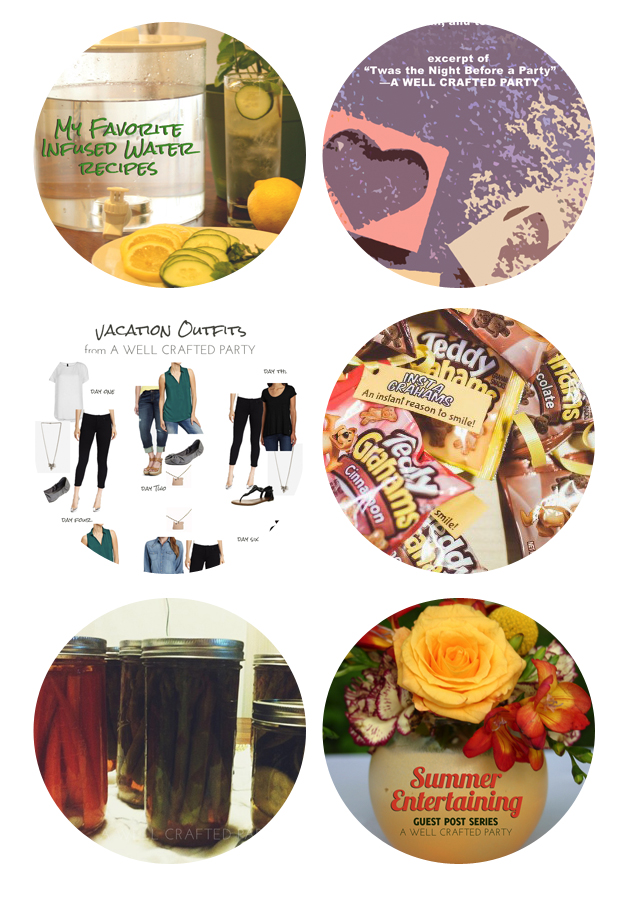 What a month. This month has just flown by! I had a lot of posts to choose from for my June roundup. I posted over 25 posts this month…. so, I had a lot to choose from! Here are my favorite posts from June 2013!
Making Water More Refreshing with Naturally Flavored Water / Twas The Night Before a Party / Summer Wedding Travel Tips: Women's Attire / 7 Days of Toddler Boy Style / Pickled Asparagus Recipe / Summer Entertaining Guest Series
Don't forget to check out today's awesome guest post from Shannon of Kung Foo Feltus— Grilled Bacon Wrapped Pork Loin with Spaghetti Squash dressed with Bacon, Tomato, & Kale!
This month my work was featured on:
C.R.A.F.T. for Social Media Printables & Eat Drink Pretty for A Farm To Table Fete
Now…. it's your turn to give ME something to read!
What was YOUR favorite post from this month that you've written or read?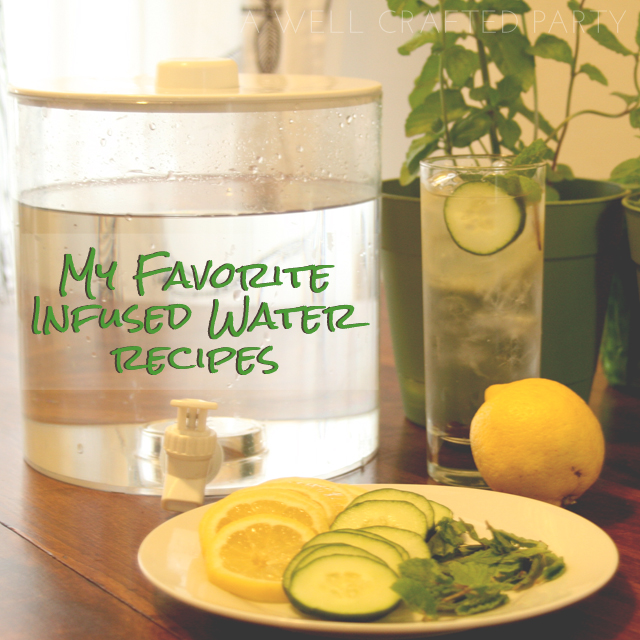 I actually really like water. I drink a lot of it. However, I also really like cocktails, wine, beer, juices, milk, teas, coffees, etc. I've been upping my fitness routine to try to get in a healthier space in my life, but I've really discovered that I need to also work on the nutritional side of the whole thing as well. I take in a lot of calories from beverages I drink. So, in order to cut back on calories, I've been trying to find ways to make water more appealing for those times when I am really craving something else.