Snapshots: Portland Fashion Week Day 1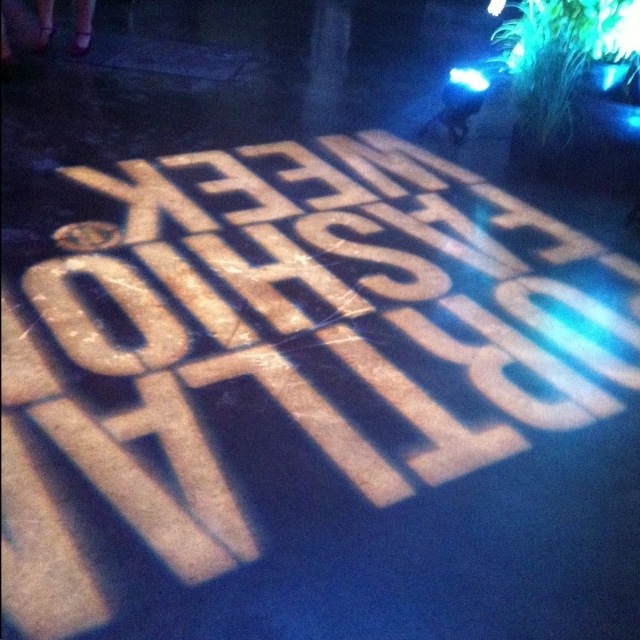 Last night was the first evening for
Portland Fashion Week
. I had the most surreal (and amazing) day in my role as a PFW Style Collective Member. Today I'll be attending two shows--as a matter of fact, I am writing this post while sitting in the gorgeous lounge section at this shows! I've been MIA on the blog lately, which tears me apart since one of my goals (and something I recommend) is to stay more consistent with my blogging. I honestly can say that I've been working on some amazing projects and have been working on a ton of content. I just haven't gotten it up! But, in this busy time in life I am all about forgiving myself and starting anew. I'll get back to regular posting ASAP. On to some snapshots of my day yesterday. I first headed over to our local
Lucky Brand store
to get style tips from two Lucky Brand stylists. I couldn't believe that I tried on the first pair of jeans to get an absolute amazing fit! I'll share more about this experience with outfit details soon!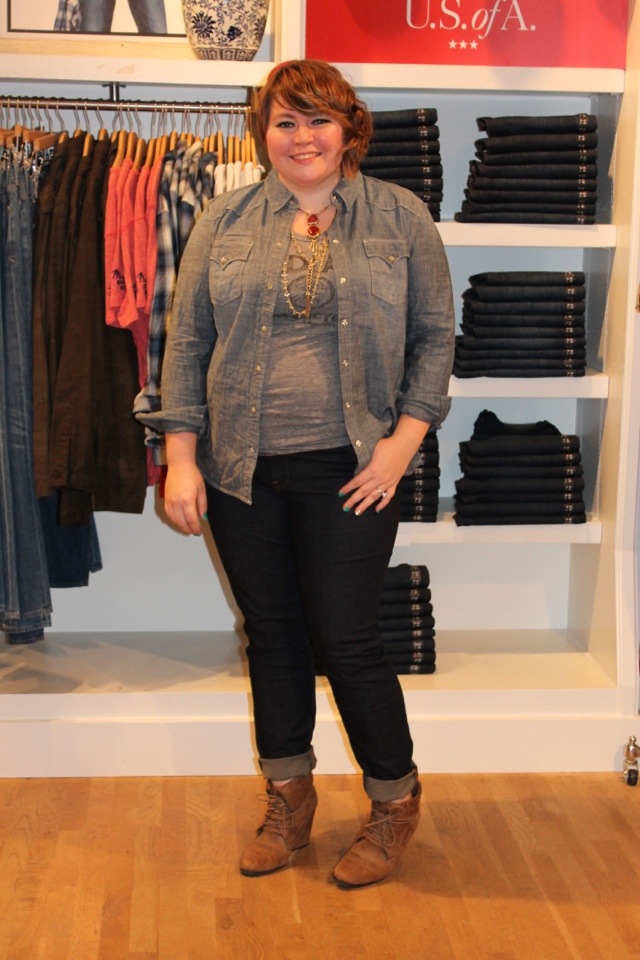 After visiting Lucky, I hit PFW all dolled up in my new pair of complimentary plus size
Georgia Weekender Jeans
! I also wore an old, but favorite sparkly shirt from Old Navy and a favorite pair of booties... Also a few years old. I felt stylish (and comfortable) and didn't feel out of place at all at Fashion Week. I'm hoping I am this happy with all of my FW looks! Also, super excited to spend time with other Portland area bloggers such as the lovely
Sam Rosen
(pictured below)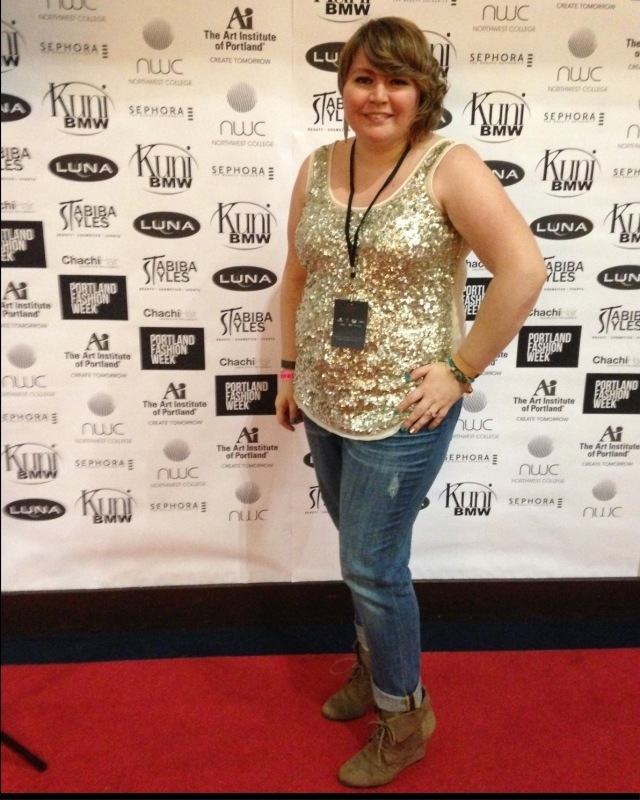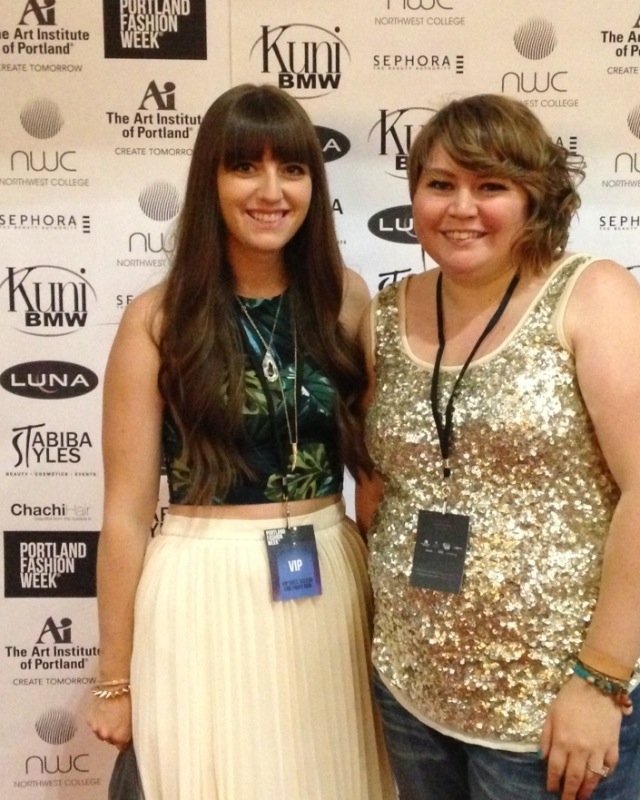 Thanks so much for reading and keeping up with this fun and crazy blog. I absolutely owe these amazing experience to you, my readers, and I feel so lucky that my work is paying off in such an unimaginably awesome way. Disclaimer: I received free VIP tickets to Portland Fashion Week after being selected as a PFW style collective member. I did not receive additional payment. I also received complimentary goods from Lucky Brand. I did not receive additional payment. The choice to post was my own and all opinions, as always, are my honest opinions and only reflect my thoughts. Thank you!