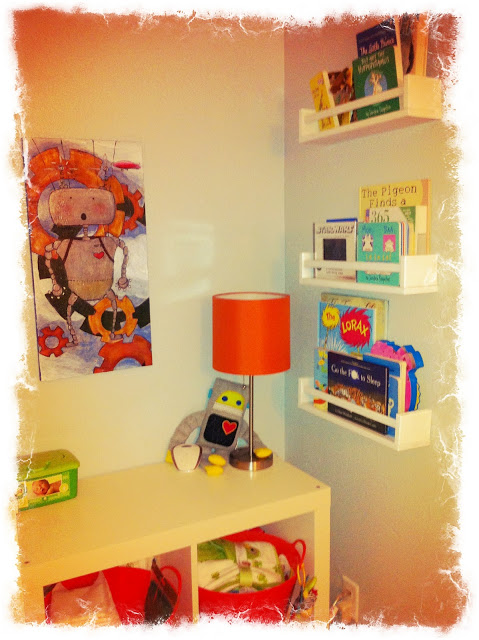 The book in the front there is actually in mommy and daddy's book collection now that the kiddo is here. It was given as a funny gift from a good friend. I would not suggest reading it to your kiddo or sending it in the exchange.
Anyone else love having a full library to choose from when reading to the kiddo? 
I have a lot of great books to read to my little man… 
but, I've read many of them SO many times that I get a little bored.
When a friend on Instagram wrote about a sort of book exchange chain letter I was all for participating in it. The basic idea is that you send out 1 book and get back 36 books!
 What a deal, right?
Here is how it works: 
There is a letter that lists two addresses. 
#1 Address—Kiddo You most likely don't know along with their age
#2 Address—Kiddo of a friend of yours along with their age
You
send one book to the child listed as #1 below. Then send a copy of the letter to 6 friends. Move child's name and address listed under #2 to the #1 spot and list your child as #2 on your letter before sending it out. 
Be sure to include your child's age next to their name and address.
And, really, if you don't get back 36 books, as long as you get back more than 1 book then you got a good deal.  
Wanna take part? I need 6 friends to E-mail me!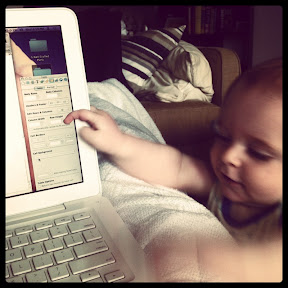 I'm having some trouble getting stuff done this week. I will make up for it in awesome posts this upcoming week. We'll call this week my very much needed spring break. I promise to give you much love soon!
– Posted using BlogPress from my iPhone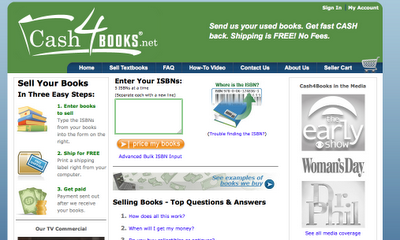 One of the gift bag sponsors for the Portland Blogger's Meet-Up was an Oregon founded internet book buying company called
Cash4Books
. When cleaning out my house to make room for baby I sold several of my books with them and used the money to help pay for part of my little man's nursery. The process for selling books is much easier than lugging all your books to a used book store.
 My experience was so great using their services that I asked them if they wanted to be involved with Portland Bloggers. I was more than a little excited when they said yes! 
If you have some extra books lying around and you have been thinking about selling them I'd suggest trying Cash4Books. You can enter the ISBNs and see how much you might make off of the titles you own. Or, if you have an iPhone or Android download their free app. You can mail them in (no shipping costs) or, if you live in the area, you can drop them off and get back a little more cash.
I know this has little to do with parties (although, I have sold and purchased a few event planning books through their site) but, I wanted to pass along the great deal that Cash4Books has set up for you! If you use the bonus code PartyTime you'll receive an extra 15% payout.
Party posting resumes tomorrow! 
Full Disclosure: The Portland Bloggers were gifted items from the above company to help support the Portland Bloggers. The sponsors were given signage at the event. No posts were expected from the bloggers in return for the donations. But, everyone at the event, including myself were super excited by the turn out and the companies that were involved.  Personally, I have a journalism background and don't believe in exchanges of promises of positive reviews for products and will not do that on either of my blogs nor suggest that other bloggers do that. I contacted most of these sponsors personally because I believe in their product and have experienced great service with them. This makes it only a joy for me to share any links to these companies with you!