Okay, so I promised a big announcement… and here it is:
That's right… I'm pregnant!
Okay, so… I'm sure this announcement isn't quite as big as a free printable.
(So, I'll add one of those at the end of the post!)
But, I wanted to let you know why I've been posting so few times 
and what it might mean for the blog in the future.
This first trimester has been a DOOZY and I'm having a hard time getting anything done. 
But, I am beginning to feel a bunch better now that I'm about to start the second trimester.
So, what this means for the blog:
1) More baby showers and children parties in the mix.
I'll still have a lot of adult parties but kids are sort of on my mind at the moment.
And, as I plan to have this blog for many years I am guessing that you'll get to see all the milestone childhood parties from this corner of the world.
2) A little bit more about me and my personal life.

Okay, I'm not trying to just talk about me on here…
But, I created this blog as a sort of outlet for my creativity.
I often focus my creative juices towards parties, but now I feel that maybe I won't be able to spend quite as much time on that. I have really enjoyed reading the blogs of some other creative folks that occasionally add in a post about their personal life. So, I plan on doing a little of the same.
Please let me know what you think about these changes!
And, now… the promised printable! 
I designed these Valentine's Day Cupcake Toppers/Party Embellishments in celebration of hearing my little one's heartbeat yesterday. It was quite an amazing sound. 🙂
Download the "Heard A Heartbeat" Printable by clicking here!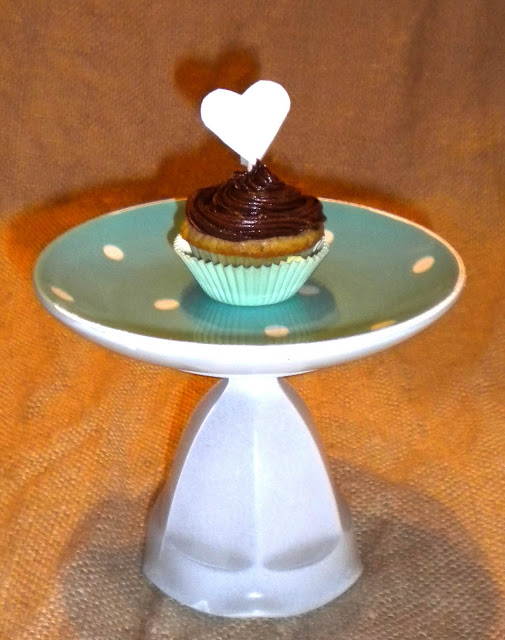 I'm excited to say that I've got a new cake stand tutorial featured over at Bump Smitten today!
Now, I've become slightly obsessed with this ADORABLE blog that features great DIY projects and many ideas for unique baby showers. If you haven't seen it then pop on over and give them some comment love, because man they deserve it! The blog is well designed and beautifully put together. The photos from the baby showers and DIY projects are great and nice and big!
Check them out!
Oh, and check back here later today for a fun new post!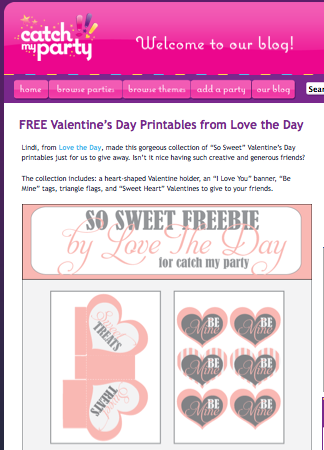 Okay, I do have some posts in the works (including a fun announcement) but, they will have to wait a few more days. Today I just wanted to drop off a couple of quick links before I get to my incredibly busy, busy day! (You will understand my lack of posting very, very soon!)
Second on the free Valentine's Day Goodies is Patterific's FREE Photoshop brushes!
Also, you can purchase the commercial use license for super cheap!