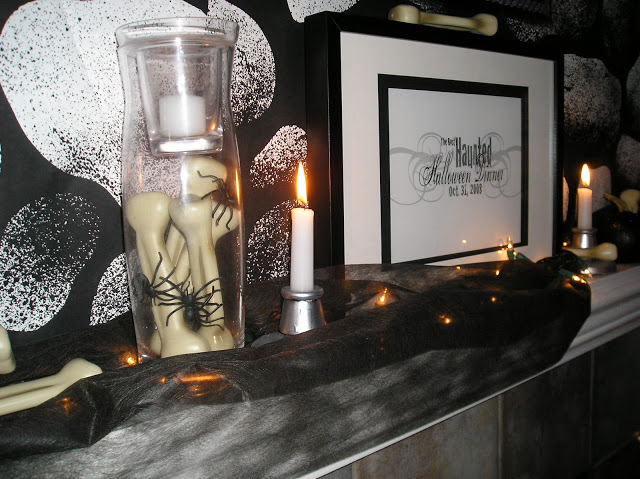 Well, it has been an exciting week so far here at A Well Crafted Party! I want to thank both Catch My Party and Eat Drink Pretty for their wonderful features. It has been very exciting to see my work out at other blogs and seeing new faces following this blog. I honestly can't even believe that it is only Wednesday and am excited to see what the rest of the week has in store!
As for the this blog I have some exciting things in store for the month! In no particular order here are a few things to look forward to:
Several DIY posts over a variety of different projects— invitations (with printables); crepe paper and tissue paper flowers; Halloween crafts; and much more
Two Halloween real parties (although, I would like to feature more if you have a party you'd like to share!)
Fantastic Halloween and Fall finds in the areas of entertaining, food and DIY
And, HOPEFULLY, by the end of the month an ETSY store with holiday party supplies!!! 
Thanks for stopping by! And, because a post without pictures makes me sad here is a sneak peek of one of the Halloween Real Parties that will be posted soon!
What would you like to see on the blog this next month?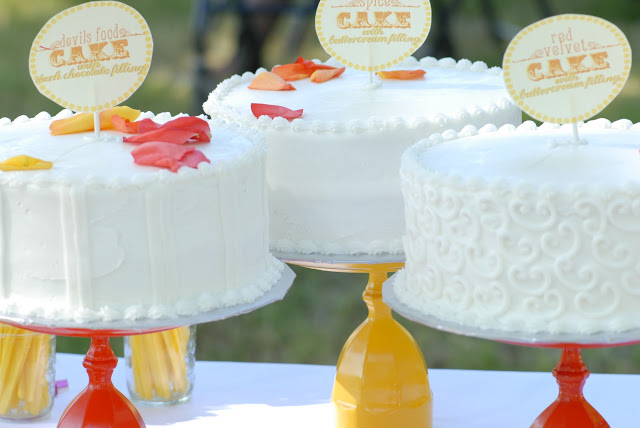 Remember these beauties from
THIS
wedding?
Well, the cake stands are totally DIY! You can find several different tutorials on-line for cake stands like these. But, for my version (and how these cake stands were made) check out the tutorial I created for
EAT DRINK PRETTY
. Make the stands in a variety of colors for your next party!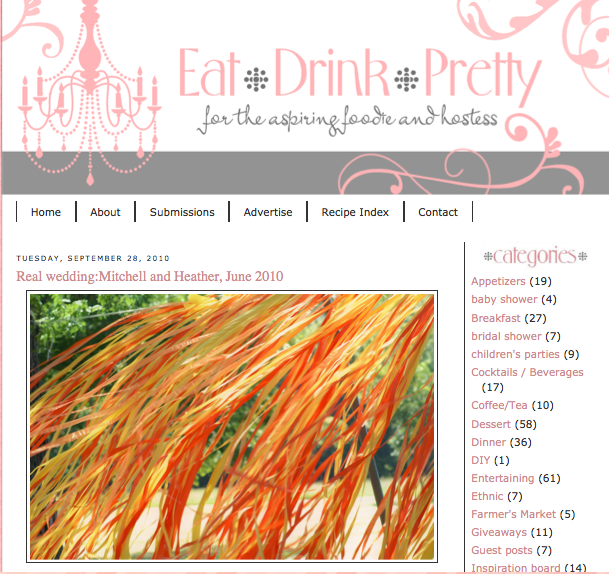 I'm SO excited!!!